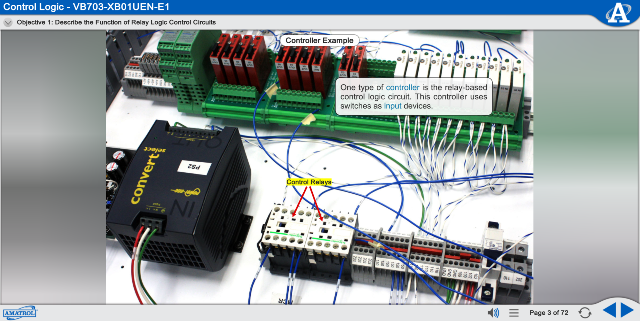 Requires:
Options: 
Electrical Control 1 Learning System (96-ECS1)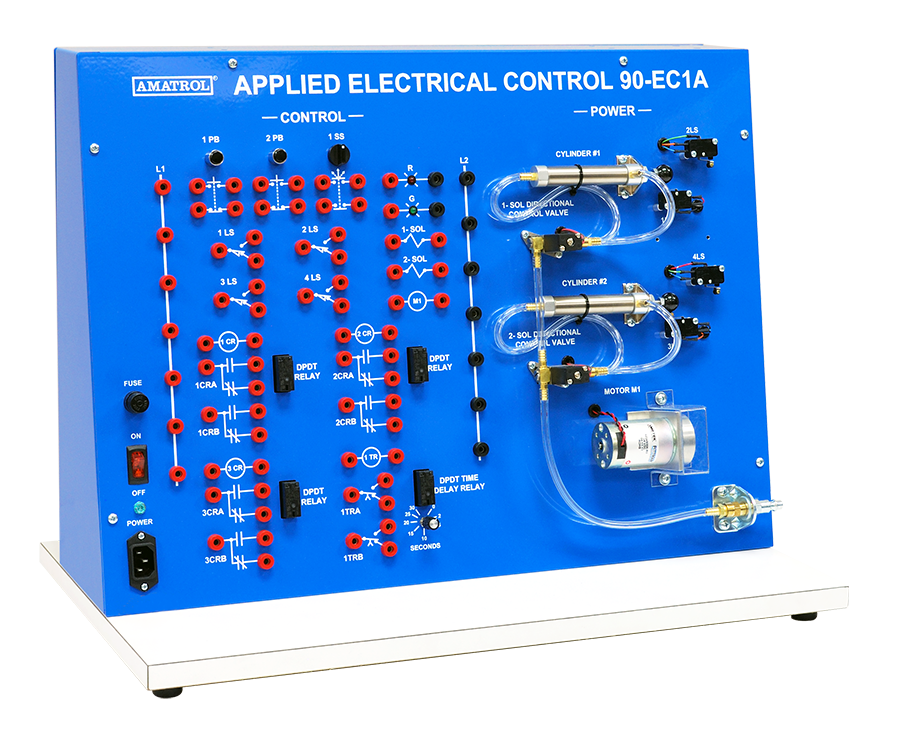 Electrical Control 1 (96-ECS1)
Amatrol's Virtual Trainer Courseware - Electrical Control 1 (NB703) eLearning course introduces the functions of relay logic control circuit skills used in industrial, commercial and residential applications. Describing functions and application of functions covered in control logic include logic elements, such as AND, OR, NOT, NOR, and NAND. Ladder diagrams are explained and learners connect, operate, and design a ladder diagram using one or more logic elements. Additional concepts include electro-pneumatic solenoid valves; sequencing control including relay operation, relay application, limit switch operation and application; and timers and advanced systems including time-delay relays, multiple cylinder control, and machine modes of operation.