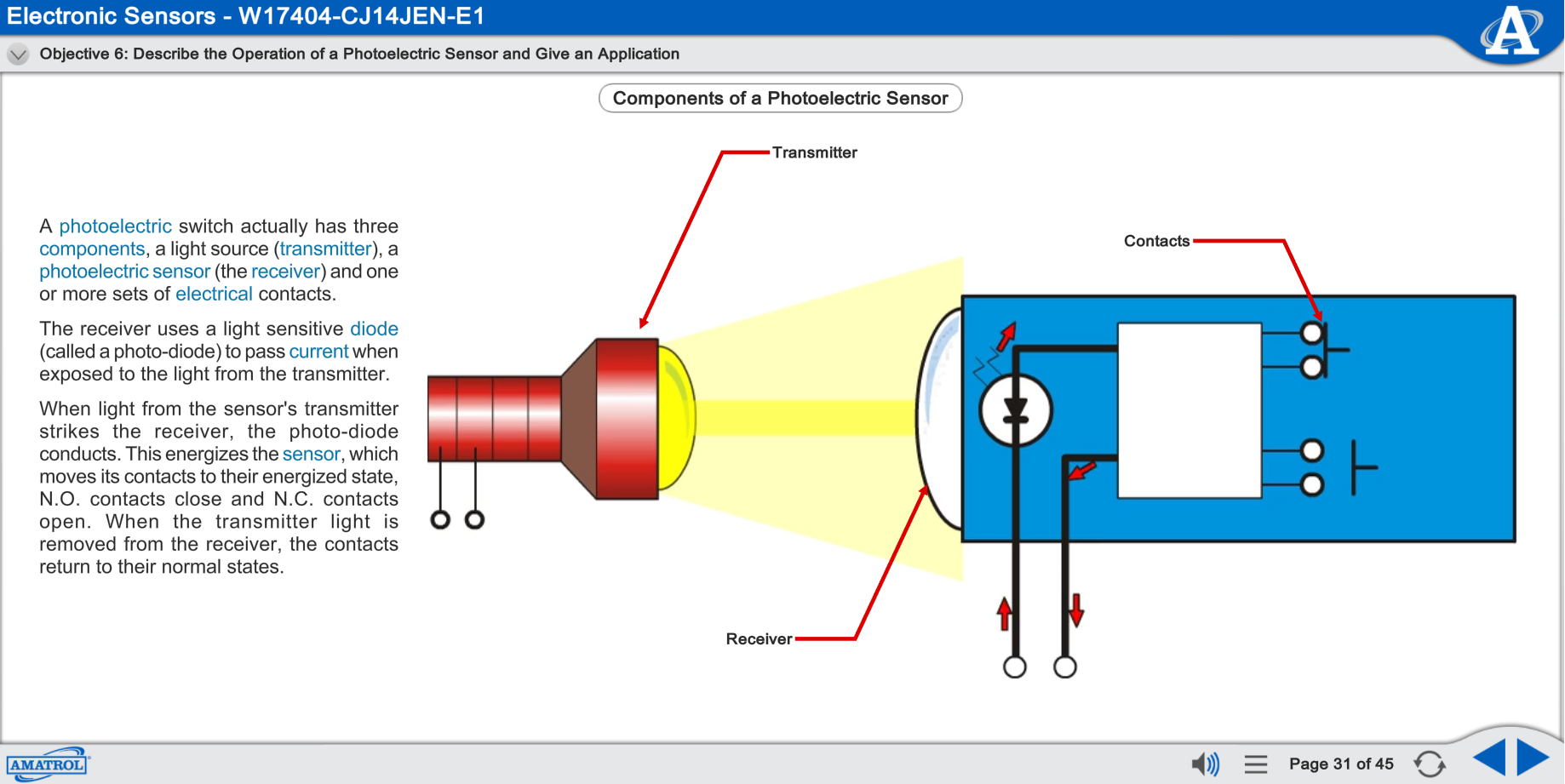 Requires:
Options: 
Electronic Sensors Learning System (85-MT5D)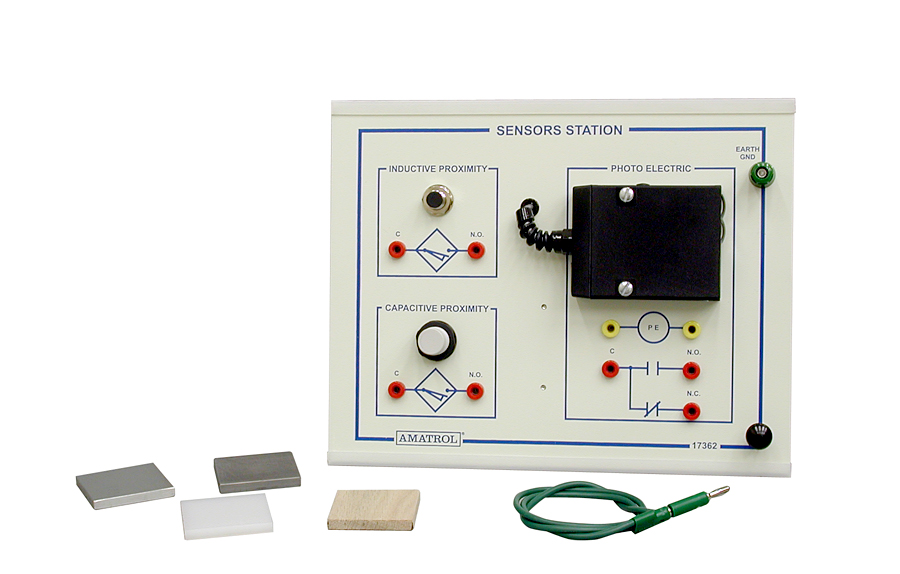 Electronic Sensors (85-MT5D)
Amatrol's Multimedia Courseware – Electronic Sensors (M17404) teaches learners essential electronic sensors concepts applicable throughout modern industry. Electronic sensors are used in a wide variety of advanced manufacturing applications, from automated systems to industrial robots. Learners using Amatrol's electronic sensors eLearning course will study the most-used sensors important throughout industry today, including inductive proximity, capacitive proximity, and photoelectric sensors.