Amatrol has developed the most comprehensive, in-depth selection of online electrical training solutions available today, beginning with the basics of AC/DC electrical and moving on to more advanced topics like electrical machines, relay control, and fabrication; electrical motor control; and electrical wiring and power distribution. These learning systems feature world-class online curriculum, skill assessment, and real-world components for an unmatched offering of skill-building possibilities. Many of these systems also offer fault troubleshooting training through Amatrol's FaultPro, the industry's premier electronic fault insertion product. The equipment available in this technical area is an integral part of several Amatrol programs like HVAC, Power and Energy, Green Energy, Industrial Maintenance, and many more!
Amatrol not only offers the fullest range of electrical training solutions, but we've also designed additional systems that cater to diverse customer needs. We offer online electrical learning systems for industrial and post-secondary training, as well as systems specifically geared toward high school programs. Amatrol has also produced an extensive assortment of portable electrical systems for when you need training on-the-go.
Our electrical eLearning catalogue features hundreds of courses across various categories. Using the best instructional design practices,  Amatrol's eLearning utilizes a wide range of interactivity to keep the user engaged.
AC/DC Electrical Learning System (T7017A): explores the fundamental concepts of AC and DC electrical systems. Learners will see how electricity is used for power and control in industrial, commercial, agricultural, and residential applications. This training system covers industry-relevant technical skills including how to operate, install, design, and troubleshoot basic AC and DC electrical circuits for various applications.
Basic Electrical Machines Learning System (85-MT2): covers electric machines commonly found in industrial, commercial, and residential applications, such as:single phase AC motors, three-phase AC electric motors, and DC electric motors. Expansions to this learning system include: DC generators, alternator/synchronous motors, wound rotor motors, and electric motor troubleshooting.
Electric Relay Control Unit (90-EC1A): teaches learners how to interpret, design, and operate relay control circuits using ladder diagrams.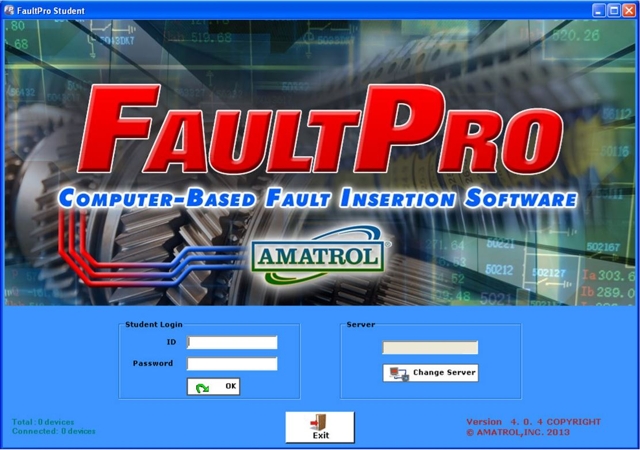 Many of these electrical learning systems, including the 85-MT5 and several of the portable options, utilize Amatrol's FaultPro. FaultPro allows instructors to instantly set and tailor faults to test a learner's weaknesses and turn them into strengths. The electronic faults also protect the equipment from incurring any damage. The skills developed by this software will allow learners to solve real-world technical problems once they're in the field.
If you need to provide electrical training, but have to deal with a lack of training space, budget constraints, or must transport learning systems between multiple facilities, Amatrol has a solution for you. Amatrol's portable learning systems pack all of the topics and hands-on skills of our full-sized trainers into these durable, on-the-go training solutions. Within the electrical area, Amatrol offers the following systems:
In addition to learning systems geared toward post-secondary and industrial customers, Amatrol also offers systems specifically designed for high schools. One of the biggest challenges facing the workforce today is a skilled worker shortage. Because of this, Amatrol is dedicated to providing high schools with learning solutions that will cover applicable STEM knowledge and advanced manufacturing topics and skills. High School learning systems within the electrical area include: