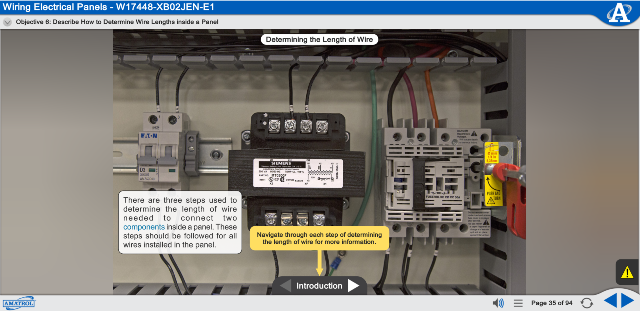 Requires:
Options: 
Electrical Wiring Learning System (850-MT6B)
Electrical Wiring (850-MT6B)
Amatrol's Multimedia Courseware – Electrical Wiring (M17448) teaches learners essential electrical wiring concepts applicable throughout modern industry. Installing, operating, repairing, and designing equipment for modern industry requires fundamental knowledge of electrical wiring and components. Learners using Amatrol's electrical wiring eLearning course study and practice electrical wiring skills, such as: installing control wiring in an electrical panel; installing wiring into limit switches, solenoids, and pressure switches; and understanding the importance of correct wire size, material, and insulation.