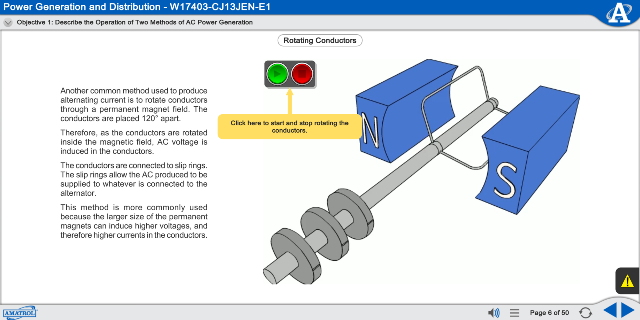 Requires:
Options:
Reduced Voltage Starting Learning System (85-MT5B)
Reduced Voltage Starting (85-MT5B)
Amatrol's Multimedia Courseware – Reduced Voltage Starting (M17403) teaches learners essential reduced voltage starting concepts applicable throughout modern industry. AC electric motors are essential in a wide variety of industrial, commercial, and residential applications. Learners using Amatrol's reduced voltage starting eLearning course begin by studying reduced voltage starting circuits. From this building block, learners begin practicing industry-relevant skills related to power generation and distribution.