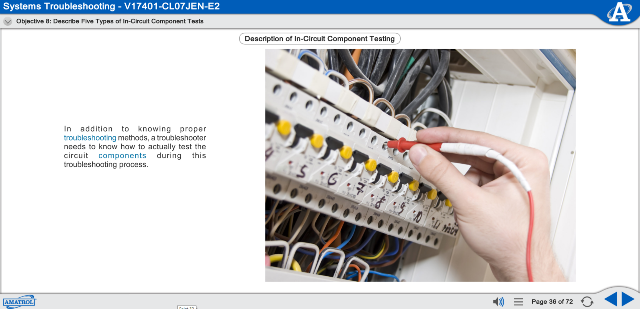 Requires:
Options:
Electric Motor Control Learning System (85-MT5)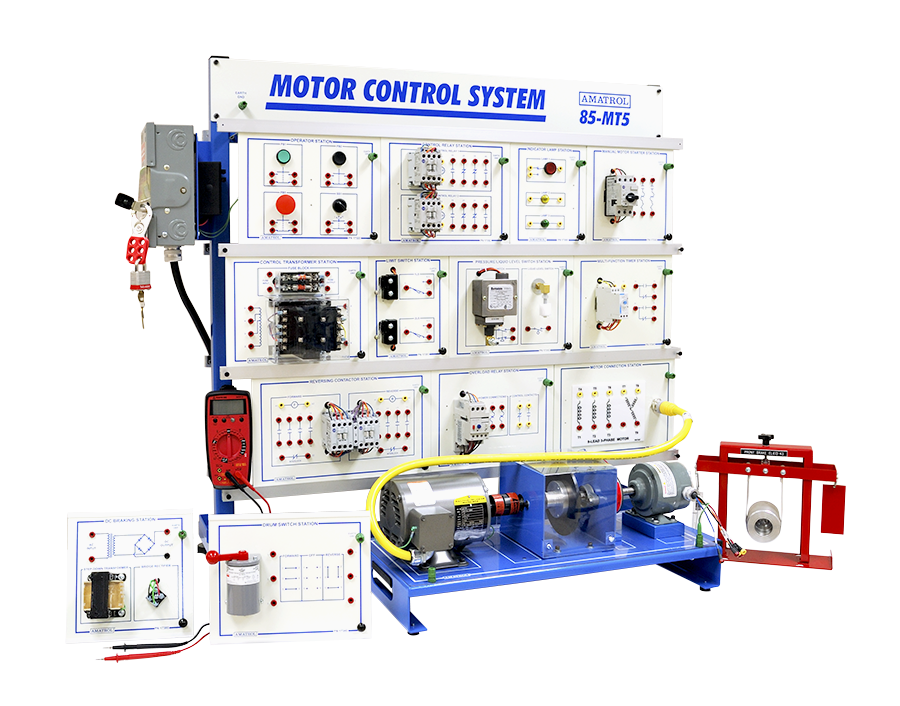 Electric Motor Control (85-MT5)
Amatrol's Virtual Trainer Courseware - Electrical Motor Control (N17401) teaches the operation and installation of and applications for electric relay control of AC motors. This virtual trainer allows learners to develop skills and knowledge needed to apply the use of motor control in modern industry. It takes learners through key topics and skills in measurement, including how to read and interpret ladder diagrams.
In addition, the electrical motor control virtual trainer covers manual motor control, control ladder logic, motor starters, and automatic input devices. This system allows learners to study the function, operation, and types of control relays, and then practice hands-on skills like converting between U.S. customary units and SI metric units, measuring the outside dimension of a part using a micrometer, calibrating a dial caliper, mastering a dial indicator, collecting and displaying data using data acquisition software, creating and analyzing a histogram, creating and analyzing a control chart, and geometric dimensioning and tolerancing.