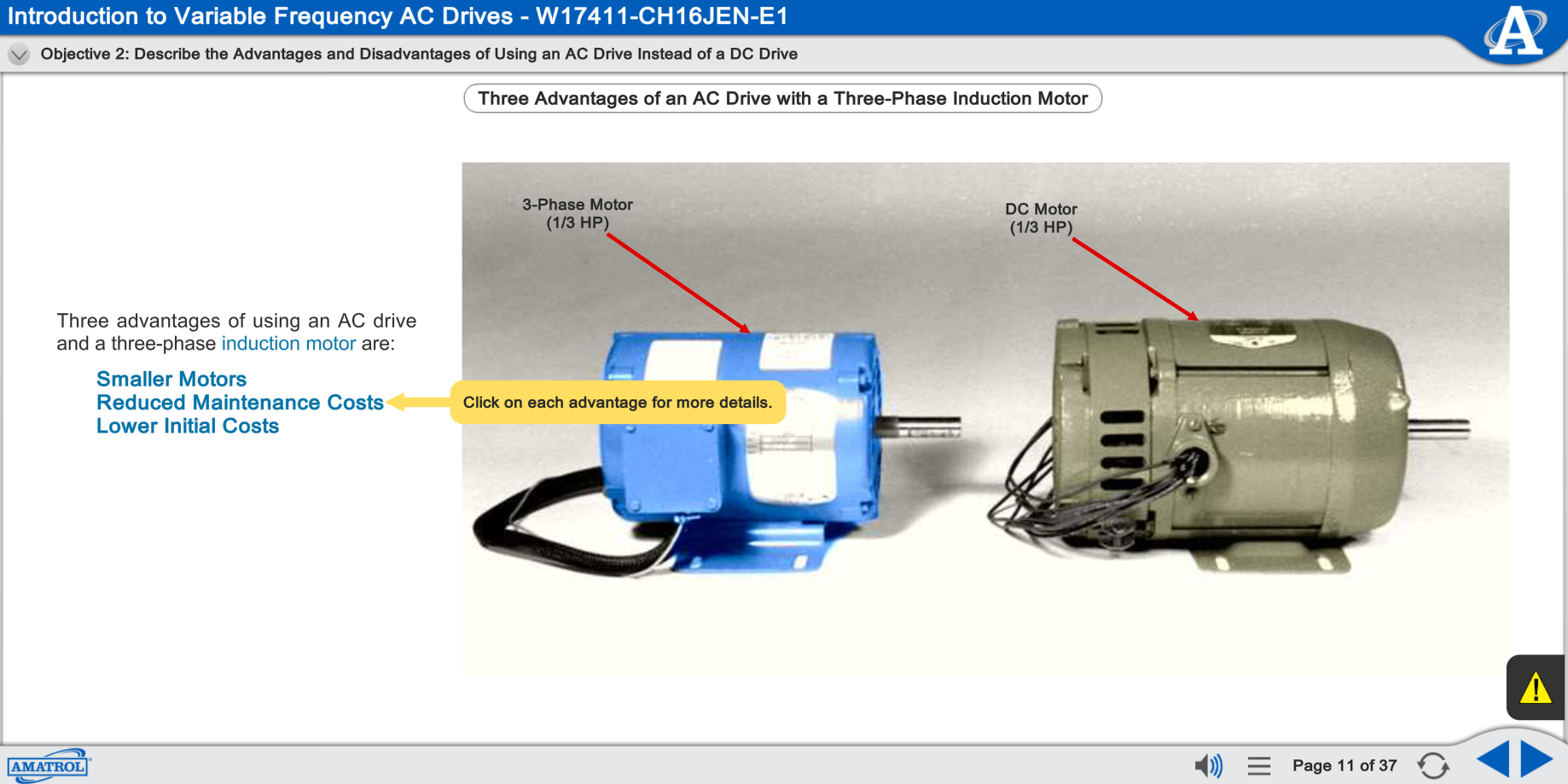 Requires:
Options:
Variable Frequency AC Drive Learning System (85-MT5C)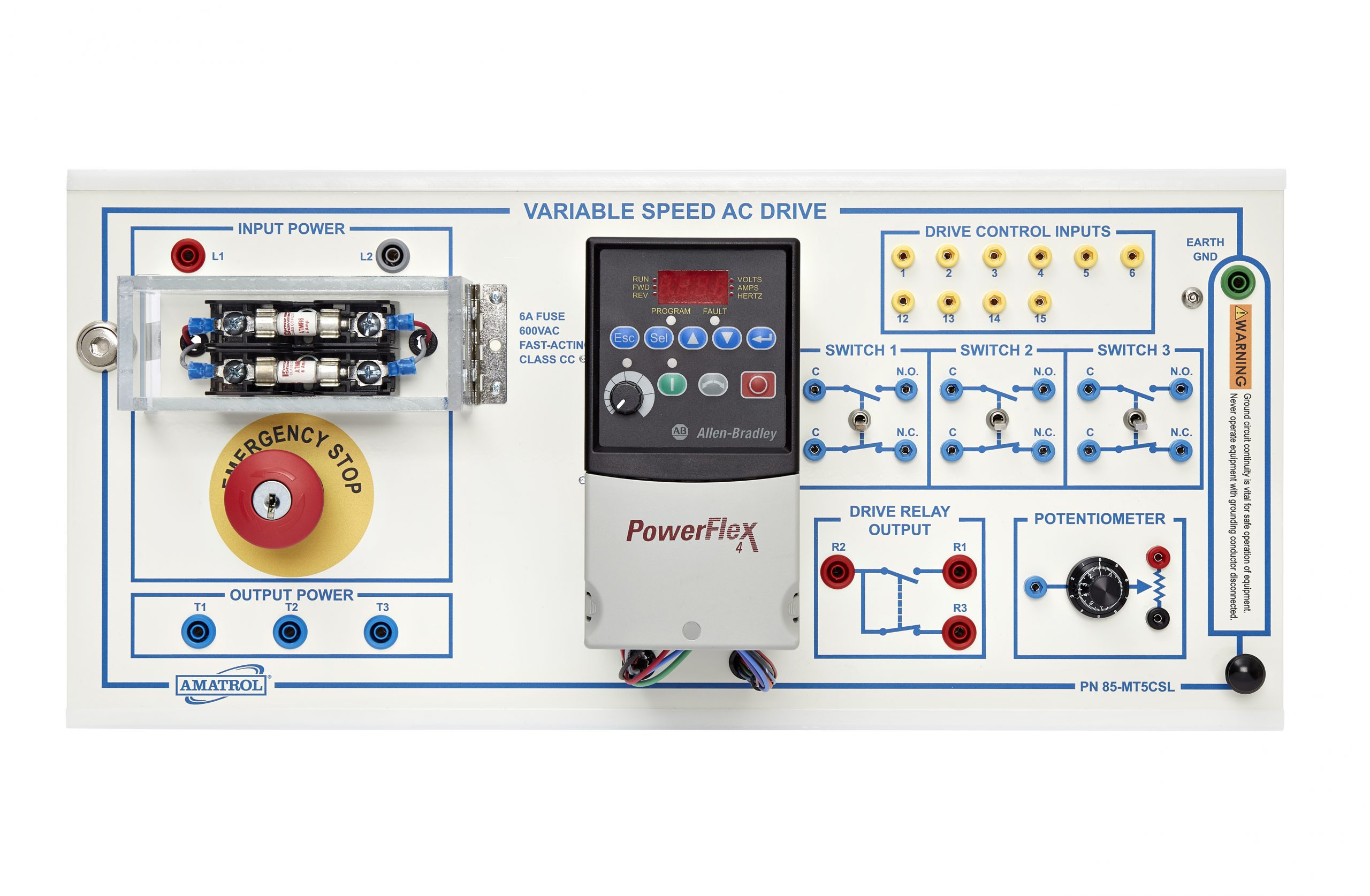 Variable Frequency AC Drive (85-MT5C)
Amatrol's Multimedia Courseware – Variable Frequency AC Drive (M17411) teaches learners essential variable frequency AC drive concepts applicable throughout modern industry. Variable frequency drives (VFDs) have many industrial applications, including fans, pumps, conveyors, mixers, grinders, and hoists. Learners using Amatrol's variable frequency AC drive eLearning course begin by studying the basic principles of variable frequency AC drives. From this building block, learners begin practicing industry-relevant skills, like accelerating, decelerating, and troubleshooting VFDs.