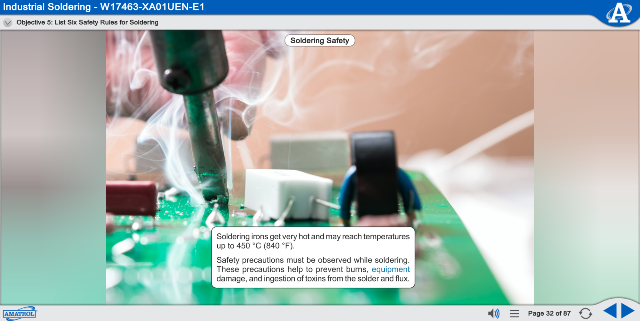 Requires:
Options:
Industrial Soldering Learning System (85-MT6BB)
Industrial Soldering (85-MT6BB)
Amatrol's Multimedia Courseware - Industrial Soldering (M17463) eLearning course covers industrial soldering techniques commonly used within a control enclosure by industrial maintenance technicians. Applications for these techniques include soldering various connectors to wire, wire-to-wire, and wire-to-terminals. Other major topic areas include solder types, soldering safety, and tool operation.