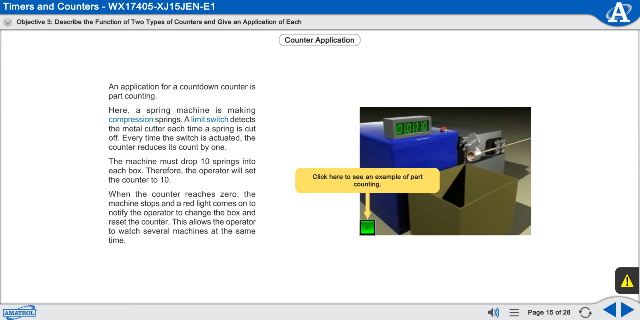 Requires:
Options: 
Electronic Counter Learning System (85-MT5E)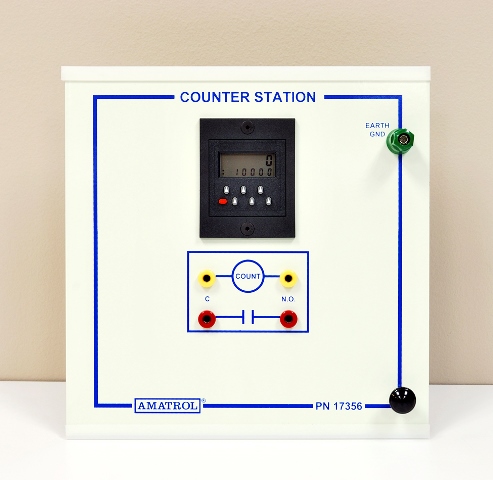 Electronic Counter (85-MT5E)
Amatrol's Multimedia Courseware – Electronic Counter (M17405) teaches learners essential electronic counter concepts applicable throughout modern industry. Electric relay control of AC electric motors is essential in a wide variety of industrial, commercial, and residential applications. Learners using Amatrol's electronic counter eLearning course study a variety of topics related to timers and counters used in conjunction with motor control circuits.