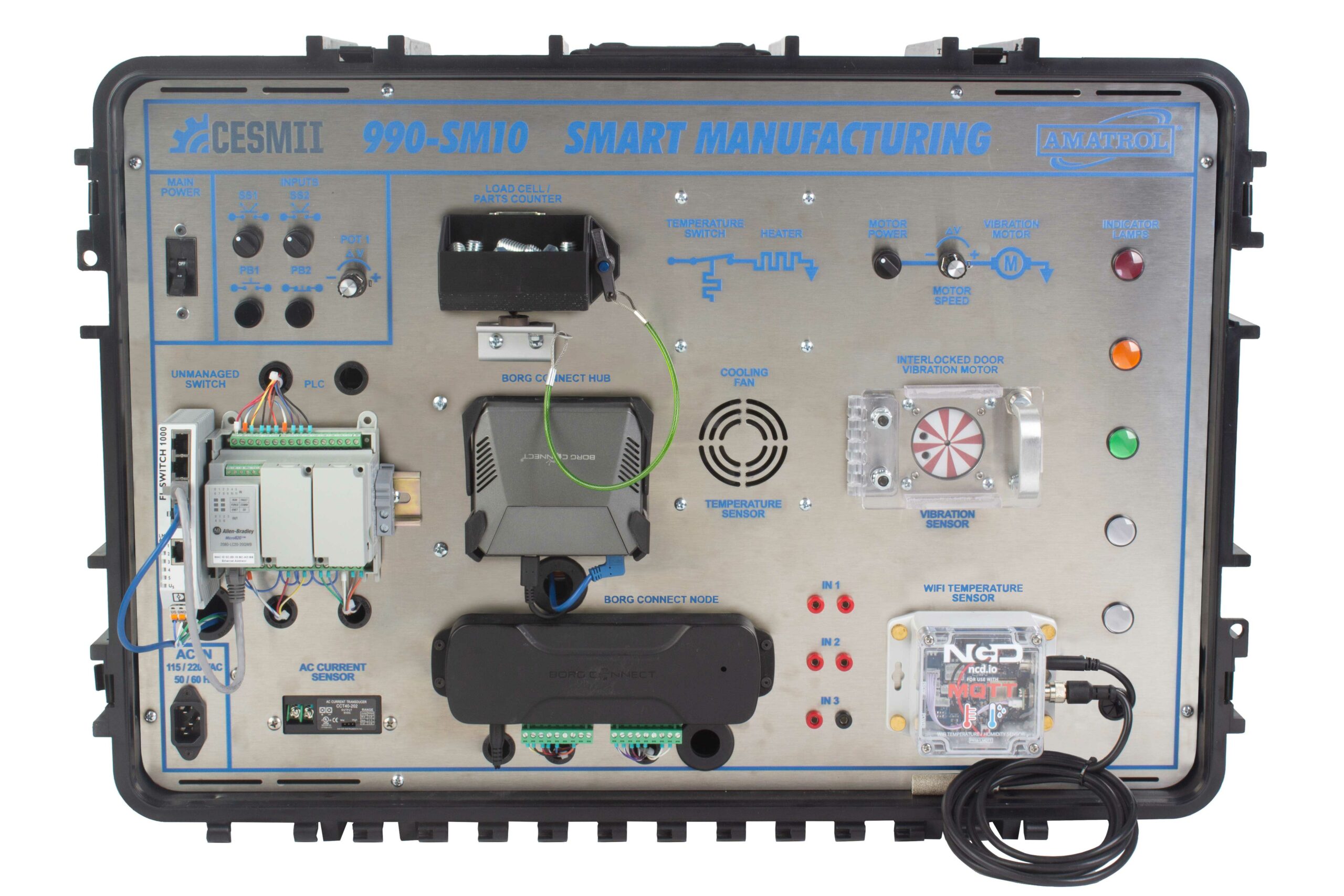 Requires:
Utilities:
Electricity (100-240 VAC/50-60 Hz/1 phase)
Options:
Mobile Technology Station (82-610)
Amatrol's Smart Manufacturing Learning System (990-SM10) was developed in partnership with CESMII - The Smart Manufacturing Institute, to answer the call for hands-on learning in Smart Manufacturing and Industry 4.0 technologies. Combining hardware, industrial software products and solutions, and in-depth exercises, this system has been designed to educate and equip learners at all levels of expertise, from the novice 'Citizen OT-IT Technologist' to the expert architect and implementer of smart manufacturing systems.
This system covers smart manufacturing principles and technologies, starting with the most basic and continuing to the advanced. The 990-SM10 uses wired and wireless sensors, OPC Unified Architecture (OPC UA) and MQ Telemetry Transport (MQTT), a PLC, several types of edge gateways, and a variety of on-premise and cloud-based infrastructure and applications that facilitate both OT and IT-centric use case development and training.
The 990-SM10 is an ideal training system for equipping individuals at all skill levels with the practical, hands-on skills they need to begin or advance their Smart Manufacturing journey, teaching them how to envision,
develop, and sustain practical solutions using real-world, best-in-class smart manufacturing capabilities and methodologies.