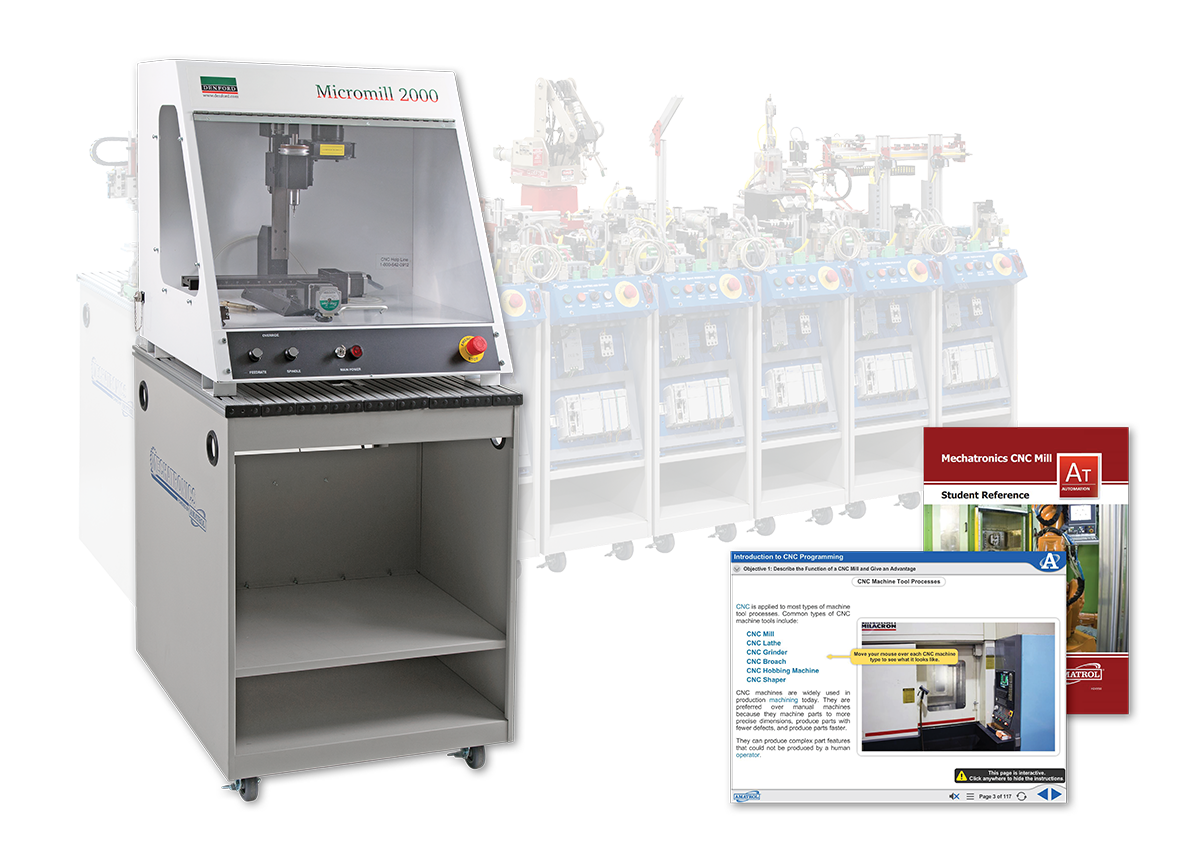 Additional Requirements

Computer: See requirements
Electricity (120 VAC/60 Hz/1 phase)
Air (5 scfm @100 psig)
The Mechatronic CNC Mill Training System (87-MS8M60) allows learners to use a Denford CNC Micromill in conjunction with Amatrol's Mechatronics Servo Robotic Assembly Station (87-MS5-P2). This combination provides hands-on practice for incorporating machining and CNC Mill integration within an automated lines process. In addition to integrated automation/machining skills, learners will study about CNC programming fundamentals. Because CNC mills are used to create a variety of parts and components, learners entering the manufacturing industry will find this learning system's hands-on practice and real-world skills invaluable.
This system includes a variety of real-world components including a Denford Micromill, mobile workstation, electro-pneumatic vise with filter/regulator, tooling package, robot-to-CNC interface, and an electro-pneumatic chip blower. The 87-MS8M60 also features world-class interactive multimedia curriculum, an install guide, and a student reference guide.