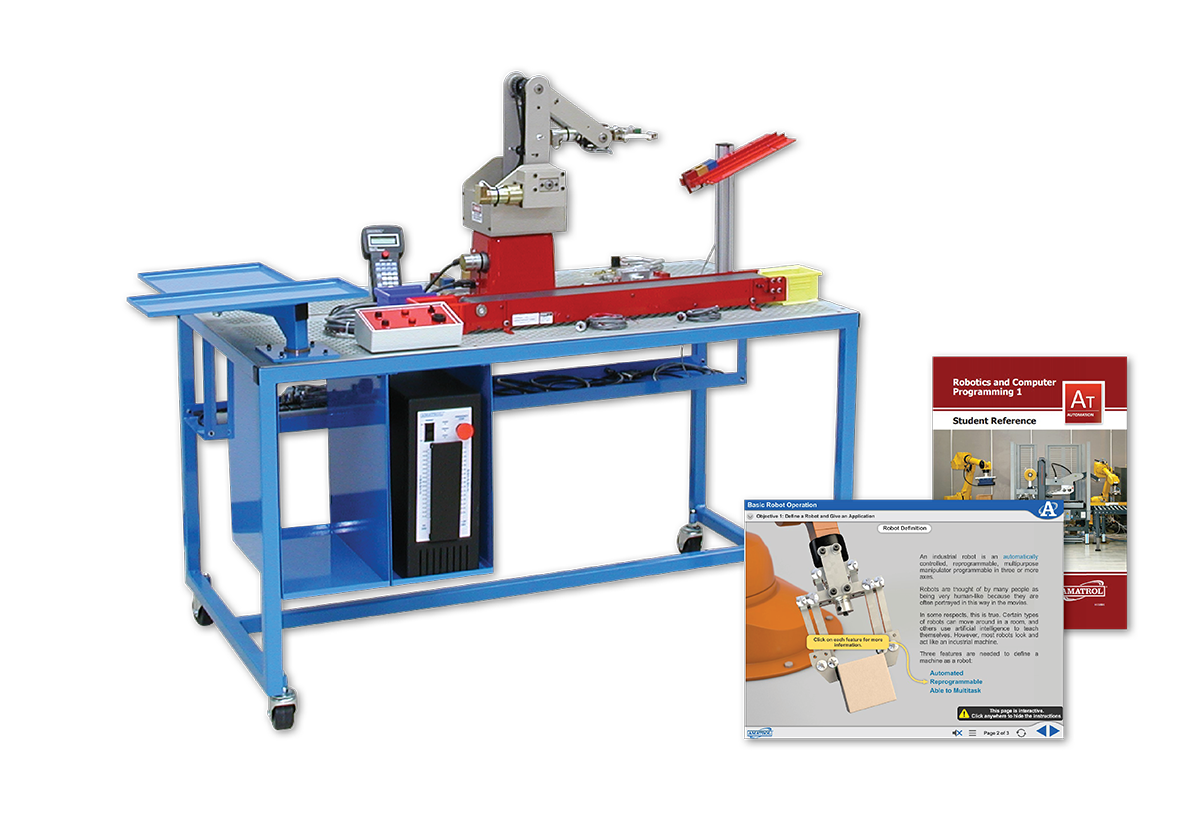 Requires:
Utilities:
Electrical (100-240V/50-60Hz/1ph)
Compressed Air Source
Amatrol's Robotics & Computer Programming training system (94-RCP1) allows learners to gain skills in interfacing external devices, programming and operating robots, controlling production, and more. The 94-RCP1 will allow learners to practice and study how to identify robot and robot axis components, design programs for robots, explain how robots operate, developing workcells, and more.
This robotics and computer programming system features Pegasus Robotic Simulation Software Integrated Workstation expand the capabilities of 94-RCP-1 Optional Flexible Manufacturing Learning System 1, 94-FMS-1 and more! Learners will use these and other components to practice programming, operating, developing, and controlling of real-world robotics and computer equipment. Amatrol uses components that learners will find on-the-job in order to give the best opportunity to build confidence and industrial competencies.