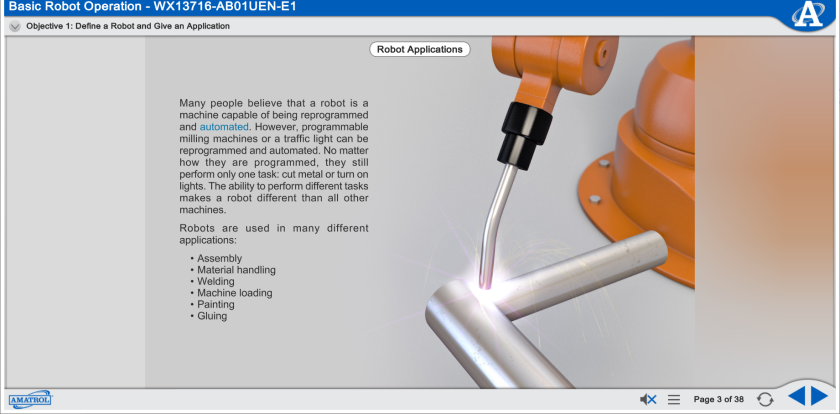 Requires:
Options:
Robotics 2 Learning System (96-ROB2A)
Amatrol SkillTrace Software (94-ST1)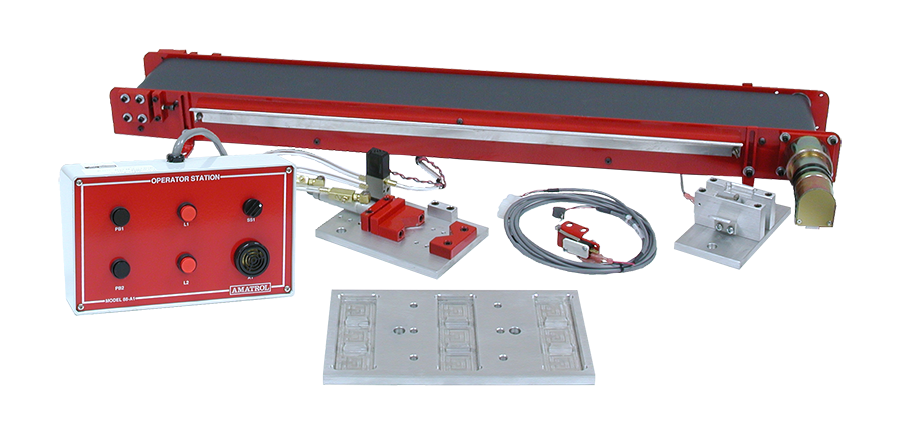 Robotics 2 (96-ROB2A)
Amatrol's advanced robotics  eLearning course (MB762) takes robotics training to the next level. Learners will encounter advanced robotics training topics and concepts, such as application development, flexible manufacturing cells, and quality and production control.
Users begin by learning how to connect and control a servo conveyor in conjunction with a Pegasus II robot. Learners then develop programs to make a robot perform a variety of tasks, including: loading and unloading multiple automated machines; learning commands that can be used in quality control applications; and using variables with mathematic functions, input instructions, and relational operators.