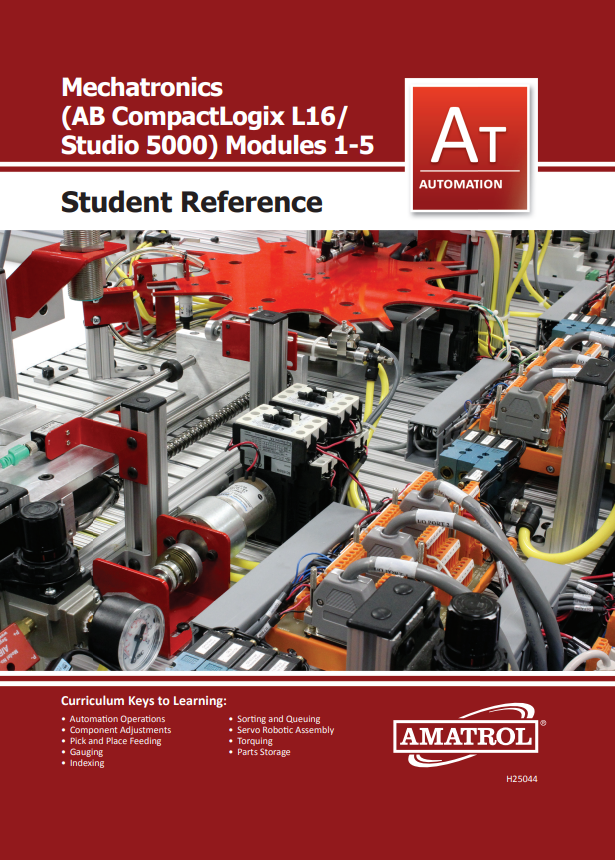 A sample copy of the Mechatronics (AB CompactLogix L16 / Studio 5000) Student Reference Guide is also included with the system for your evaluation. Sourced from the system's curriculum, the Student Reference Guide takes the entire series' technical content contained in the learning objectives and combines them into one perfectly-bound book. Student Reference Guides supplement this course by providing a condensed, inexpensive reference tool that learners will find invaluable once they finish their training making it the perfect mechatronics course takeaway.
This system teaches use of web-based maintenance communications in a Smart Factory environment to efficiently generate automatic and manual maintenance push, email and web notifications and communication.
The Smart Factory network communications training systems feature real-world equipment learners will encounter on the job, including configuring an I/O-Link Master in a PLC project. The systems combine hands-on skills practice with in-depth multimedia curriculum for a well-rounded learning experience that will prepare learners to make an immediate impact in the technologically-advanced Smart Factory environments of the present and future.