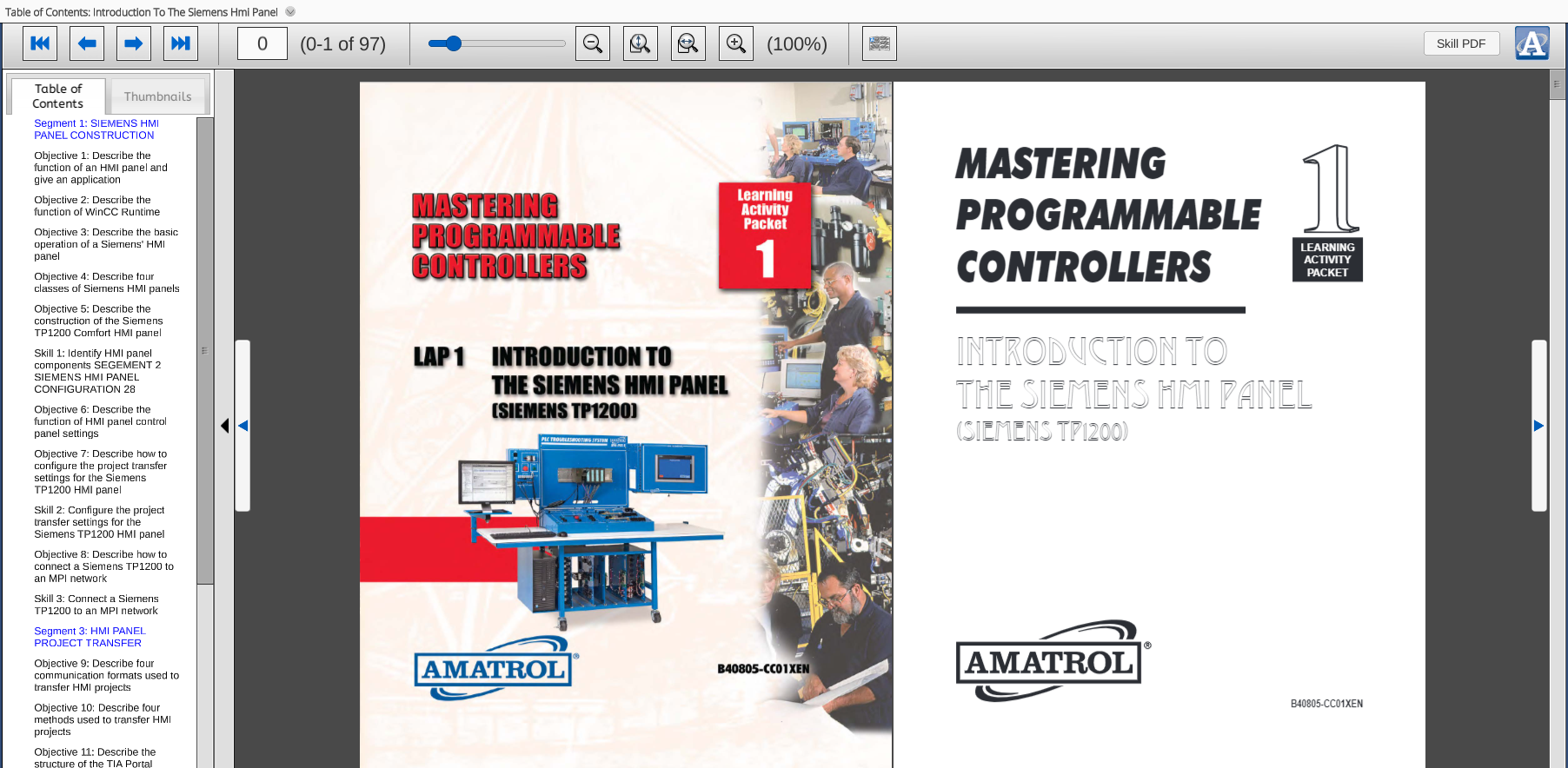 Requires:
Options: 
PLC Touch Screen Learning System - TP1200 (89-HMIS7A)
Amatrol | 89-HMIS7A
PLC Touch Screen Learning System
- TP1200
The PLC touch screen eBook adds to the S7300 PLC Troubleshooting Learning Systems to teach machine control and monitoring applications using the Siemens TP1200 HMI panel. An HMI (human machine interface) panel provides interaction between users and a PLC controlled system allowing the operator input control and output display of a machine or multiple machines. HMI panels are rapidly replacing traditional hard-wired control panels in the workplace. Typical users of the HMI panels include machine operators, maintenance technicians and supervisory personnel. Students will learn how to operate and configure the HMI panel as well as how to transfer applications to a HMI panel over a network.