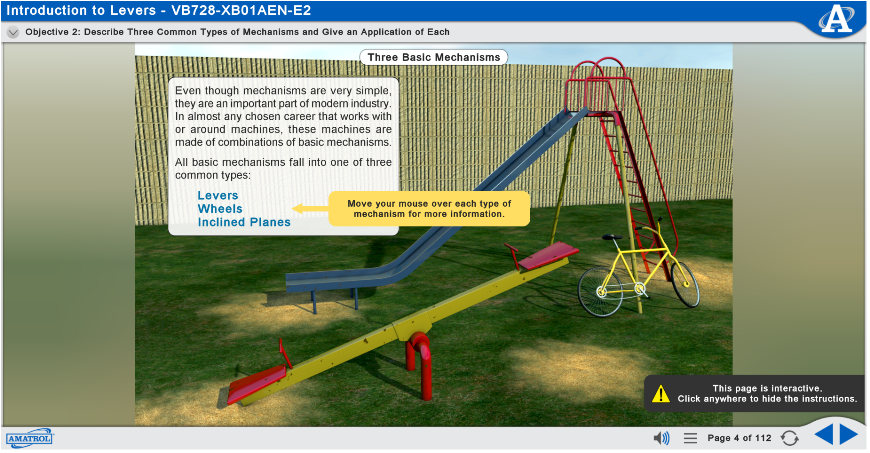 Requires:
Options:
Mechanical Systems 1 Learning System (96-MEC1)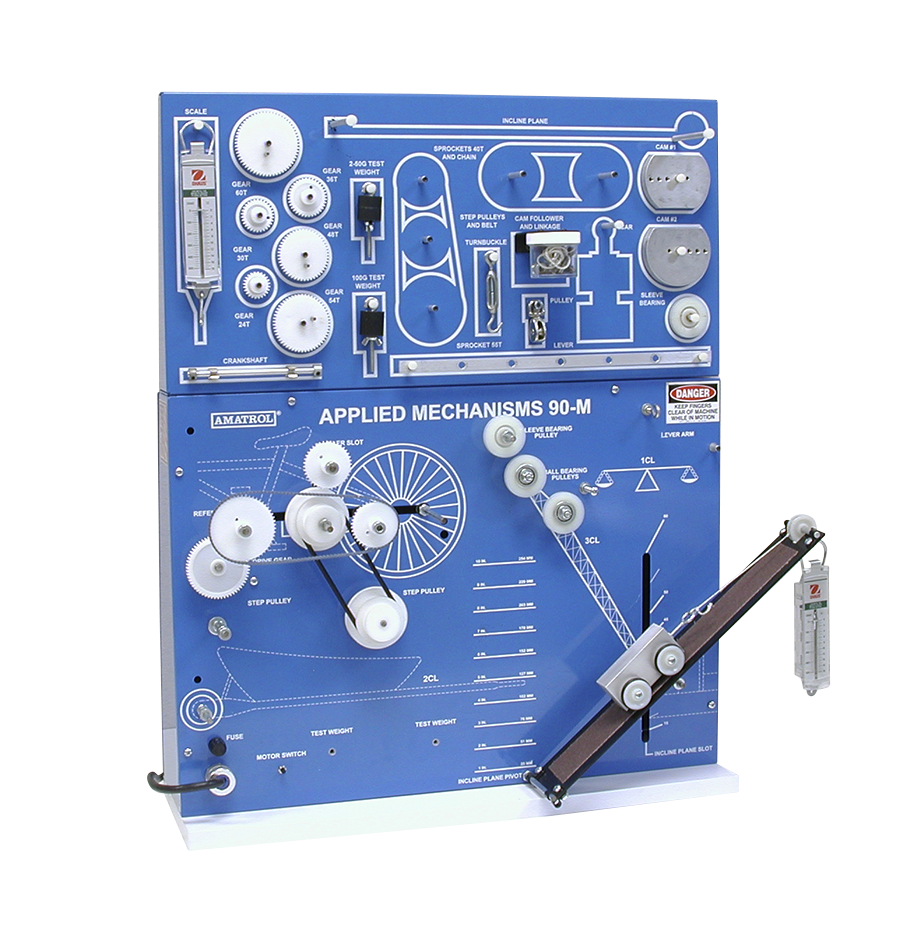 Mechanical Systems 1 (96-MEC1)
Amatrol's Mechanical Systems 1 eLearning course with virtual simulator introduces mechanism concepts and their importance in industrial, commercial, and residential applications and features a virtual training system to replicate hands-on skills. It teaches the common types of mechanisms and gives applications of each type. Learners study an introduction to levers that covers force measurement, first-class levers, and second- and third- class levers. The mechanical training course then covers linkages, cams, and turnbuckles including friction and inclined plane concepts. Learners then focus on pulley systems and gear drives including fixed pulleys, movable pulleys, and combination pulleys. This course provides an overview of a broad range of basic concepts in mechanical systems.