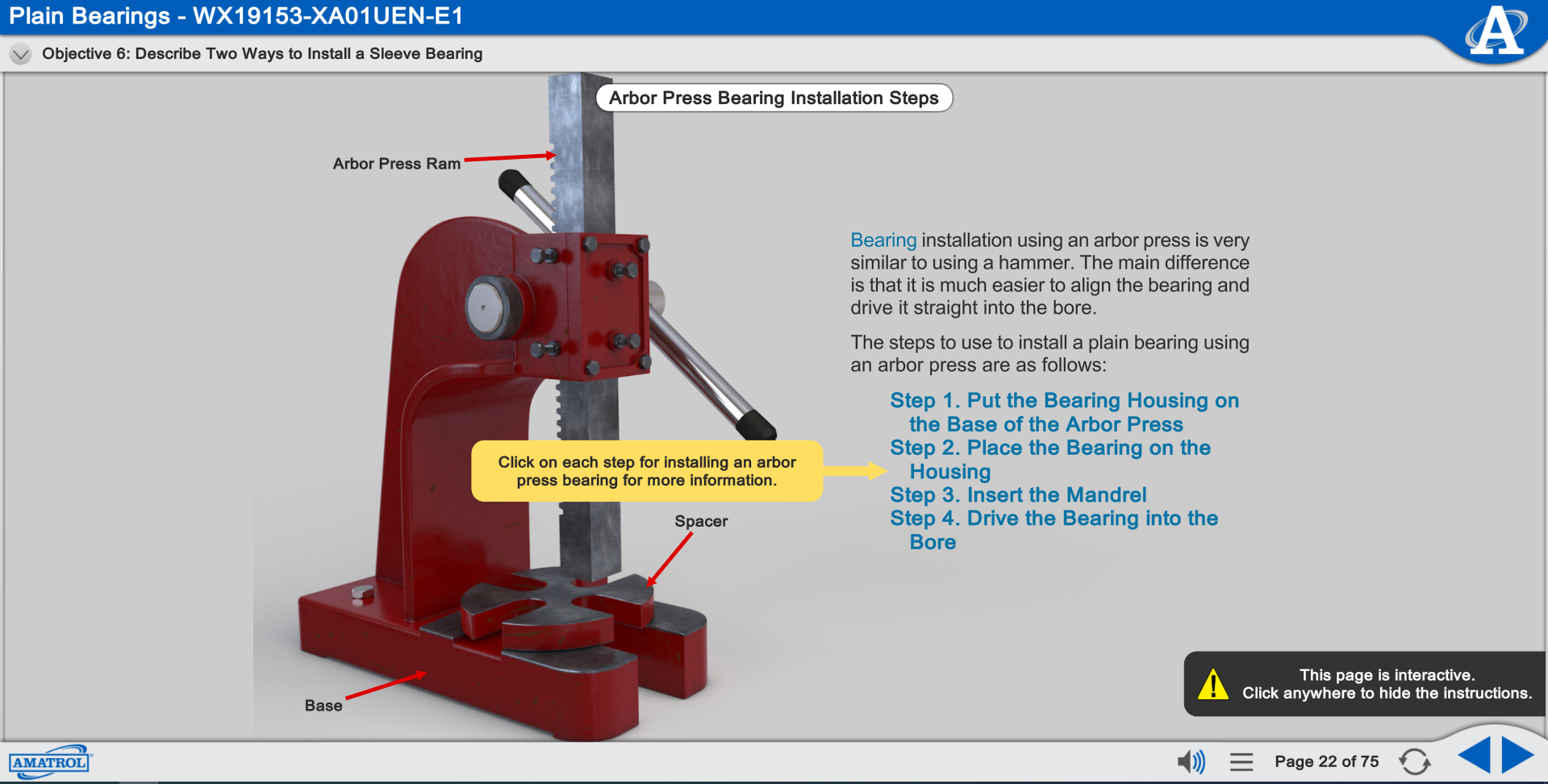 Requirements:
Optional:
Mechanical Drives 3 Learning System (97-ME3)
Mechanical drives are used in countless automotive, agricultural, industrial, and commercial applications. Amatrol's Multimedia Courseware – Mechanical Drives 3 (M19153) teaches learners essential advanced mechanical drives concepts applicable throughout modern industry. Learners using Amatrol's advanced mechanical drives eLearning course will study multiple types of bearings, gaskets, seals, and advanced gear drives.
Amatrol's eLearning curriculum is unique in that it thoughtfully combines in-depth theoretical knowledge with practical, hands-on skills. This powerful combination of knowledge and skills solidifies understanding and creates a strong foundation for pursuing more advanced skills.
For example, the advanced mechanical drives eLearning course covers important topics, such as: