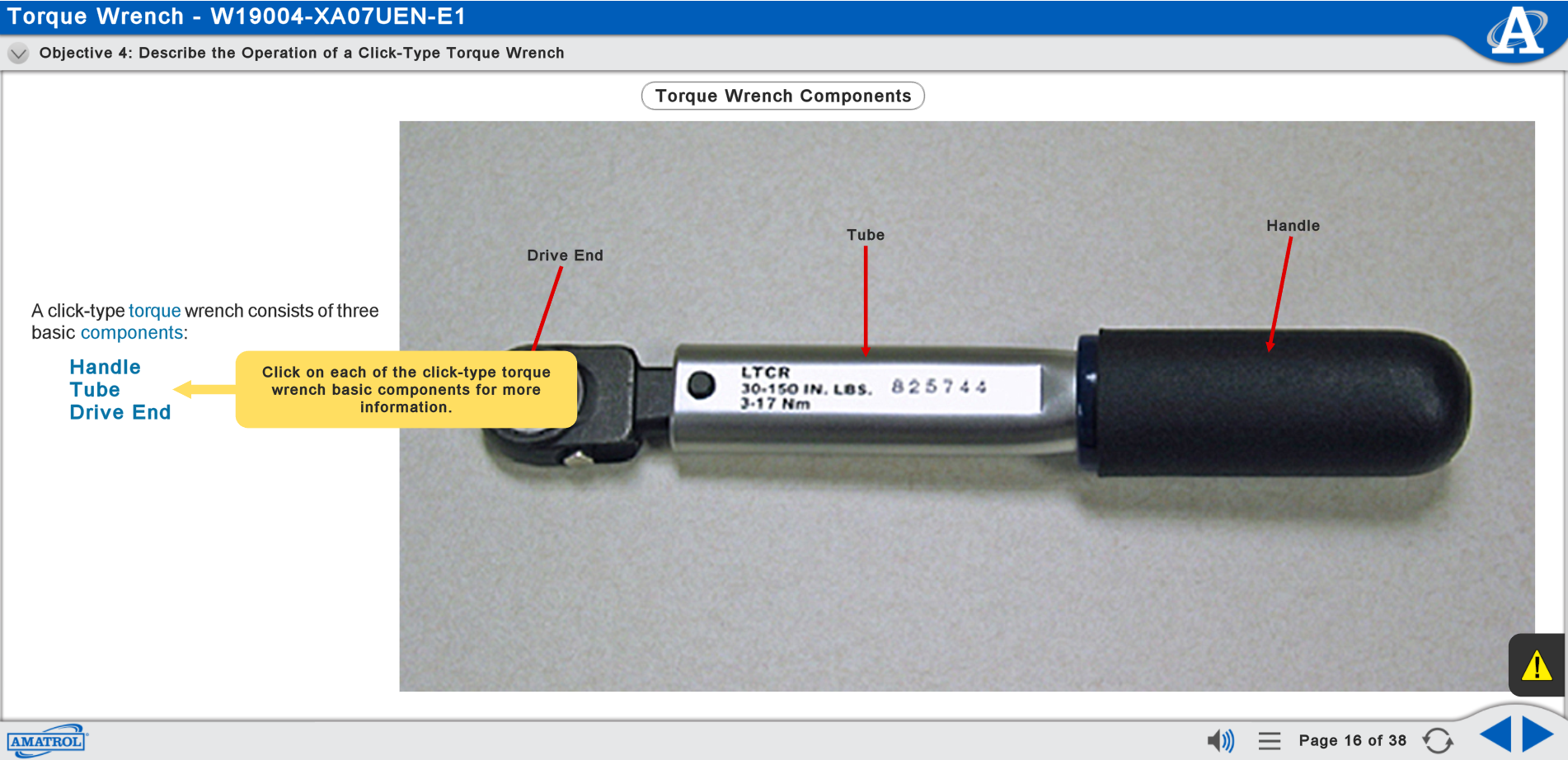 Requires:
Referenced Equipment:
Mechanical Fabrication 1 Learning System (950-MPF1)
The foundations of mechanical fabrication rest upon a variety of mechanical assembly skills, including the proper use of various hand tools. Amatrol's Multimedia Courseware – Mechanical Fabrication (M19004) teaches learners essential mechanical assembly skills applicable throughout modern industry. Learners using Amatrol's mechanical assembly skills eLearning course begin by studying pliers, mallets, locking devices, pneumatic fittings, and threaded and non-threaded fasteners. From these building blocks, learners begin practicing industry-relevant assembly skills, such as using hand tools like wrenches, screwdrivers, torque wrenches, and portable power tools.