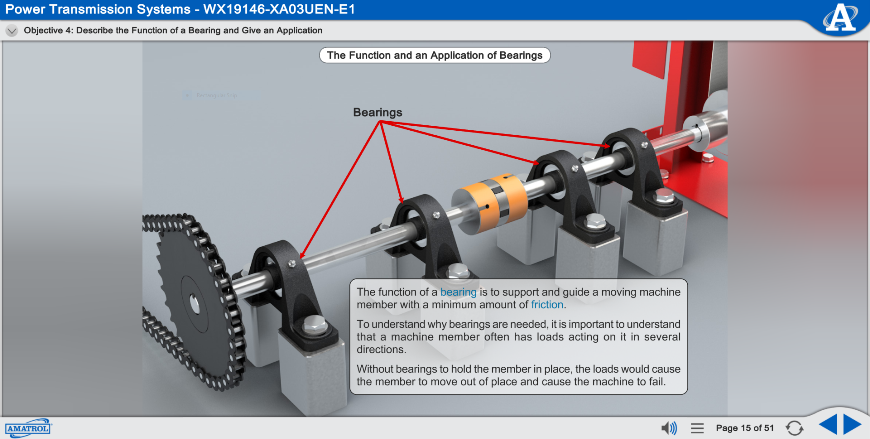 Requirements:
Referenced Equipment:
Mechanical Drives 1 Learning System (970-ME1)
Using the Mechanical Drives Training System and the interactive online curriculum, Amatrol's Multimedia Courseware – Mechanical Drives 1 (M19146) teaches learners installation, operation, alignment, and applications of various mechanical drive systems. Learners using Amatrol's mechanical drives eLearning course gain theoretical knowledge by studying about shafts, belts, gears, and chain drives. From these building blocks, learners begin practicing industry-relevant motor skills, such as leveling an electric motor, calculating mechanical efficiency, installing a flexible jaw coupling, and so much more!