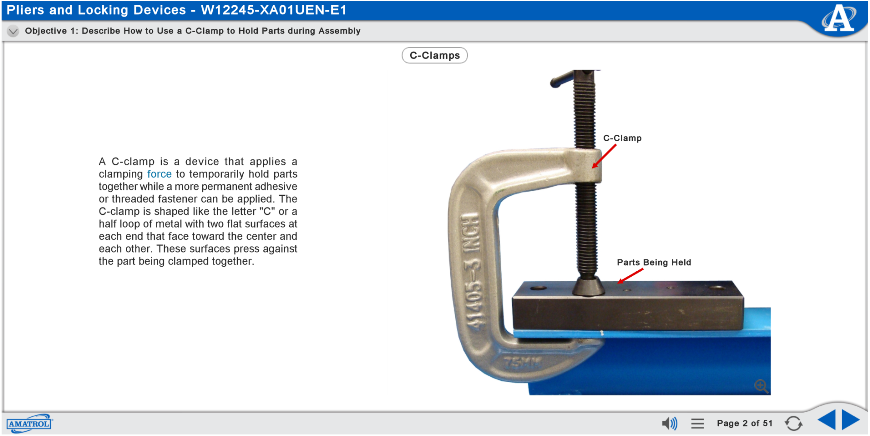 Requires:
Options:
Mechanical Fabrication 2 Learning System (96-MPF2)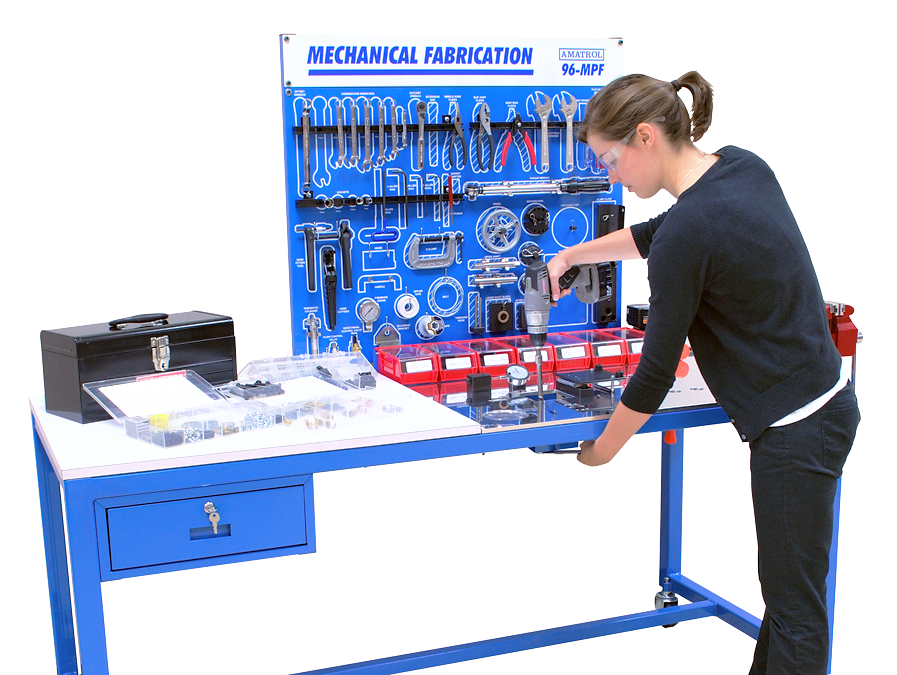 Mechanical Fabrication 2 (96-MPF2)
The foundations of mechanical fabrication rest upon advanced assembly skills, including the proper use of a wide variety of hand tools. Amatrol's Multimedia Courseware – Mechanical Fabrication 2 (M12245) teaches learners essential advanced assembly skills applicable throughout modern industry. Learners using Amatrol's advanced assembly skills eLearning course begin by studying pliers, mallets, locking devices, and non-threaded fasteners. From these building blocks, learners begin practicing industry-relevant assembly skills, such as using hand tools like torque wrenches and portable power tools.