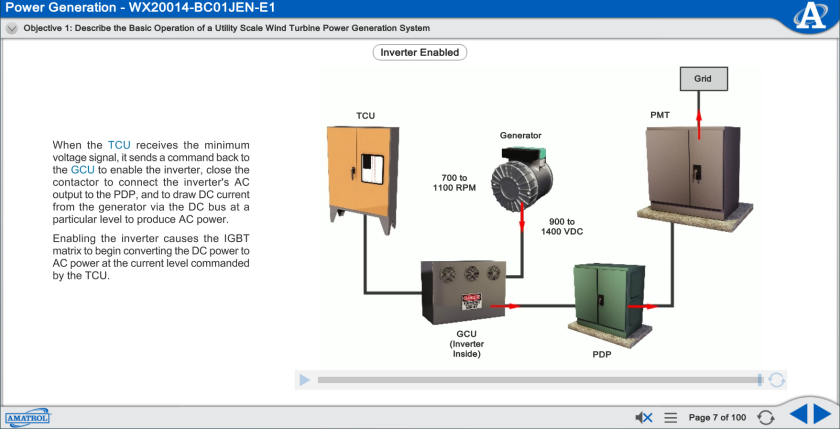 Requirements:
Referenced Equipment:
Turbine Generator Control Troubleshooting Learning System (950-TGC1)
Amatrol's Wind Turbine Generator Control eLearning teaches utility scale power generation, system operation, and generator control troubleshooting for large wind turbines. Learners are introduced to a GCU with an emphasis on safety. Turbine generator control covers fiber optic communications, typical software used to control a GCU, typical system components like rectifiers, power-on and power-off processes, commissioning tests, and troubleshooting a broad array of possible problems such as operational, line, generator, temperature, and drive faults.