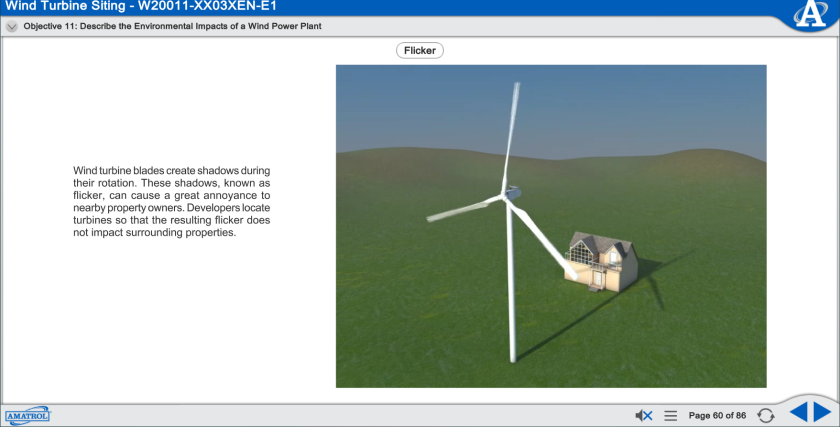 A Student Reference Guide sourced from the system's interactive eLearning includes the entire series' technical content from the learning objectives.
Wind energy is a significant source of power that is growing dramatically. The Department of Energy has set a goal for 20% of electrical energy used in the United States to be from wind power by 2030. Wind farms can be found throughout the world – from cold, arctic conditions to the tropics, from beaches to mountains to oceans. Understanding the basics of how wind energy is harnessed will prepare technicians, engineers, installers, designers, builders, and others that want to utilize wind technology in either large utility-scale turbine farms or small wind applications.
Amatrol's Wind Concepts Learning System (950-WC1) introduces learners to a broad range of basic concepts in wind energy technology. Learners study how wind power systems work and what it takes to generate electrical power with wind. Wind Concepts training acts as a foundation for learners enrolled in wind-specific as well as general renewable energy programs.