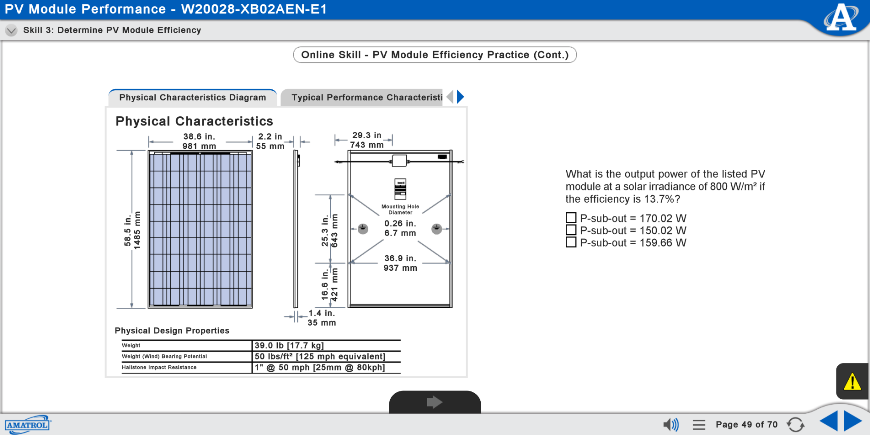 Requires:
Options:
Alternative Energy Learning System - Solar (850-AES)
Amatrol's Alternative Energy – Solar eLearning course (M20028) teaches aspiring solar technicians the knowledge and skills they need to prepare for portions of the solar certifications offered by such certifying groups as NABCEP (North American Board of Certified Energy Practitioners) and ETA (Electronics Technicians Association). The demand for qualified solar technicians continues to rise, as consumers and businesses turn to solar energy in their communities.
This course teaches how to connect and operate photovoltaic modules, including examples of both flat-plate and thin-film PV modules. It also discusses array connections and solar battery charging.