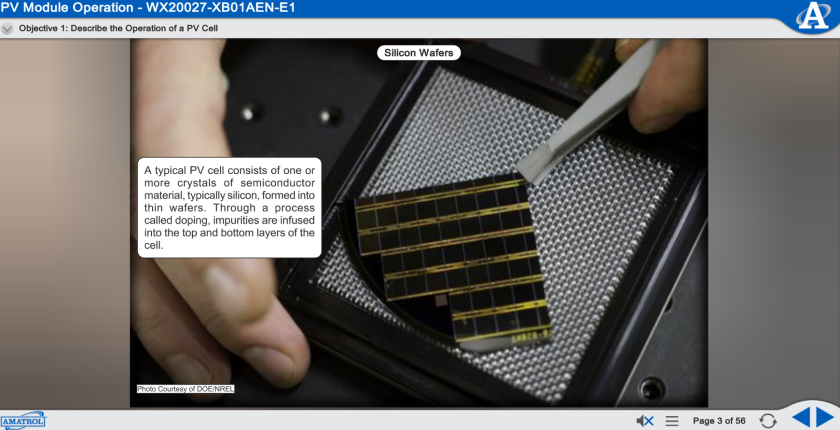 Requirements:
Referenced Equipment:
Alternative Energy Learning System (850-AEC)
Interest in renewable or "green" energy sources grows every year as technology advances and non-renewable energy sources continue to dwindle. The demand for qualified small wind and solar energy technicians is rapidly rising, as more consumers and businesses apply solar energy and small wind systems in their communities. Amatrol's Alternative Energy eLearning course (M20027) tackles basic alternative energy training in a convenient and effective eLearning format that gives learners a solid foundation in solar and wind technologies.