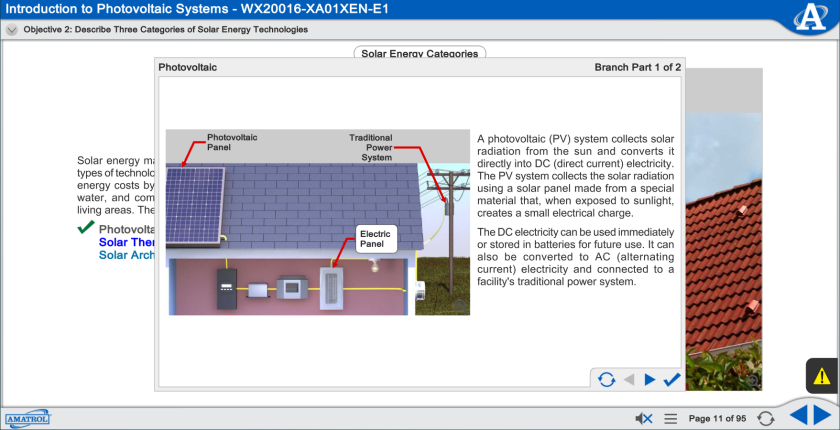 Requirements:
Referenced Equipment:
Solar Concepts Learning System (950-SC1)
Solar Concepts eLearning introduces a broad range of basic concepts in solar energy and technology, including photovoltaic and thermal solar systems. Learners explore how to translate location, sun, and technology into practical applications. Covers types of solar energy systems, AC & DC photovoltaic systems, solar industry overview, passive and active water heating, space heating and cooling, solar irradiance, peak sun, global positioning, solar time, sun path, array orientation and insolation data.