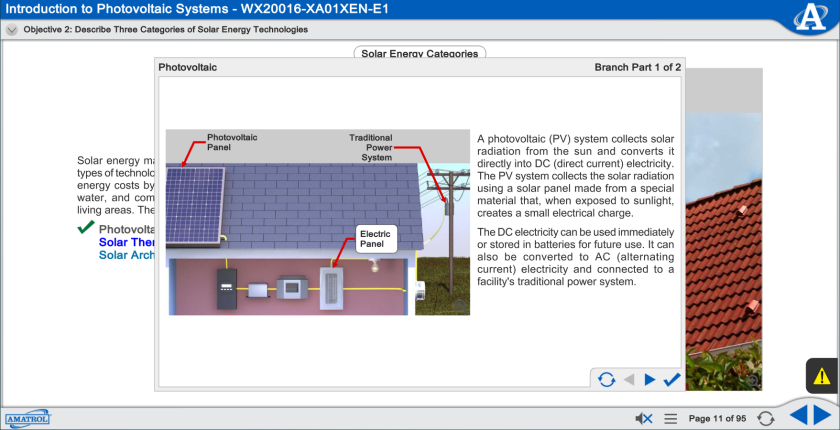 A sample copy of this course's Student Reference Guide is included with the learning system. Sourced from the multimedia curriculum, the Student Reference Guide takes the entire series' technical content contained in the learning objectives and combines them into one perfectly-bound book. If you would like to inquire about purchasing additional Student Reference Guides for your program, contact your local Amatrol Representative for more information.
Solar energy is being used in a broad range of applications across industry and residences alike. From heating water for home use to creating utility scale electricity – solar energy application is growing, as is the need for solar concepts training. Understanding the basics of how we can harness solar energy is essential for technicians, engineers, installers, designers, builders, and others who want to apply solar technology either professionally or personally.
Amatrol's Solar Concepts Learning System (950-SC1) introduces learners to a broad range of basic concepts in solar energy and technology. Photovoltaic and thermal solar systems are introduced to students. They learn how to translate location, sun, and technology into practical applications. The Solar Concepts training acts as a foundation for students in solar technology. Solar Concepts includes student curriculum in a highly-interactive, multimedia format.