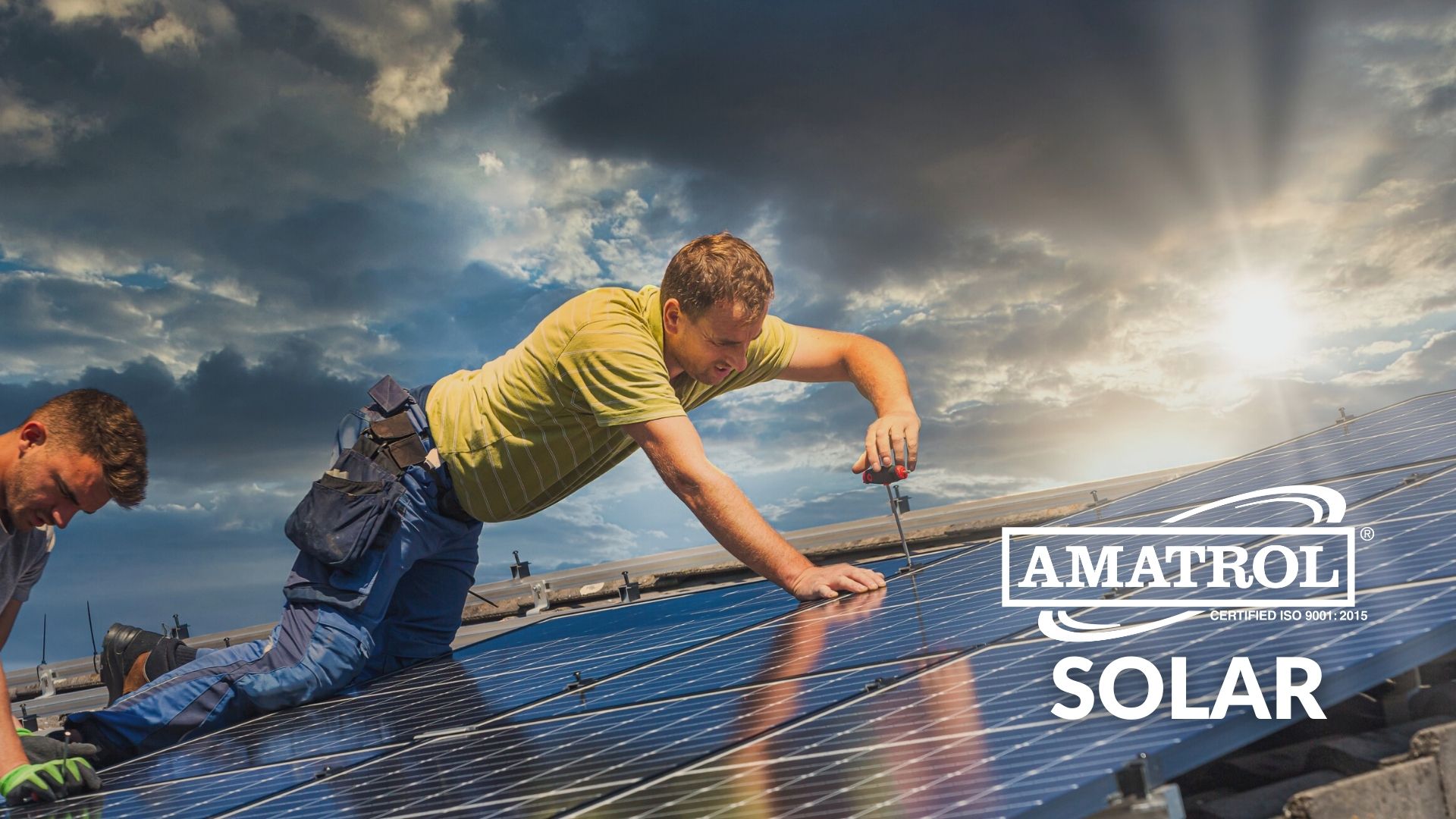 Industries across all sectors are experiencing a shortage of highly-skilled workers to fill critical technician roles, and the renewable resources sector is no exception. Experts blame advancing technology and a generation not interested in the skilled trades, but the bottom line is the same: the supply of highly-skilled workers simply can't keep up with industry demand.
Interest in alternative energy sources, like solar, is growing by leaps and bounds. As environmental interests gain momentum and non-renewable resources dwindle, green energy sources are becoming more and more popular.
It's no longer a novelty to see solar panels adorning the roofs of homes and businesses. We even see them along the highway powering informational signs, as well as installed by the thousands in huge solar "farms" that generate power for local communities.
As local, state, and federal governments continue to fund and push for more alternative energy projects, demand for highly-skilled solar energy technicians will continue to rise. Amatrol's Solar Technology program was designed to provide the tools educators need to train the next generation of solar workers
Solar energy technicians must possess a unique combination of basic to advanced skills in a variety of disciplines, as well as specific skills directly related to the latest alternative energy technologies.
This presents a challenge for most educators. It's not enough to teach students the basics of solar panels, solar energy and heat collection, and photovoltaic (PV) and thermal system troubleshooting. Solar energy technicians must also be knowledgeable and skilled in a variety of other areas, including electrical wiring, piping, heat transfer, pumps, and power distribution.
That's why Amatrol has developed a Solar Technology program with a comprehensive skills sequence that incorporates basic core skills, advanced core skills, solar PV skills, and solar thermal skills:
Extending the reach of real industrial skill training beyond the borders of a classroom has become essential as the skilled worker shortage continues to grow. Amatrol offers computer based interactive technical skill development via our multimedia software.
Amatrol's interactive multimedia solar curriculum uses a competency-based instructional design that teaches industry standard skills. Eye popping graphics, 3D simulation, video and complete explanations combine with strong interactivity to develop technical skills. Learners can practice real work outcomes at their own pace, speeding overall student learning and retention.
Amatrol's multimedia software training can be purchased for server/PC installation or accessed through our eLearning web portal for 24/7 access. Amatrol's multimedia is self-paced for individual use and can also be used in traditional class settings as a presentation tool.
Amatrol brings industrial realism to online learning through our new virtual trainers. Virtual trainers replicate hands-on equipment in such great detail that students will feel like they are using the actual equipment. Students perform essentially the same industry-based tasks using the virtual equipment that they would perform using actual equipment. Skills previously reserved for hardware-based trainers can now be delivered over the web. Virtual trainers provide a cost-effective way to create new technical skills or update skills amongst the incumbent workforce.
Educators can use the Solar Technology Skills Sequence chart as a road map to build their own custom solar energy program. An expert consultant from Amatrol can assist every step of the way with recommendations regarding the proper curriculum and equipment to teach students the skills they will need in the workplace.
In addition to basic and advanced core skills across a variety of disciplines, solar energy technicians will require specialized hands-on skills in solar technologies like solar installation, PV and thermal system troubleshooting, and specialized solar piping and pumps.
Amatrol offers a robust mix of interactive eLearning curriculum and solar energy training systems that feature real industrial components workers will encounter on the job. These training resources were developed in conjunction with solar energy experts and an extensive solar technician task analysis.
Available solar energy training resources include:
As you can see from the titles of these systems, Amatrol's solar training systems teach learners everything from the basics, like solar concepts and site analysis, to advanced solar PV and thermal installation and troubleshooting. In fact, Amatrol's unique computer-based fault insertion capabilities allow instructors to create challenging situations that teach realistic industry troubleshooting skills.