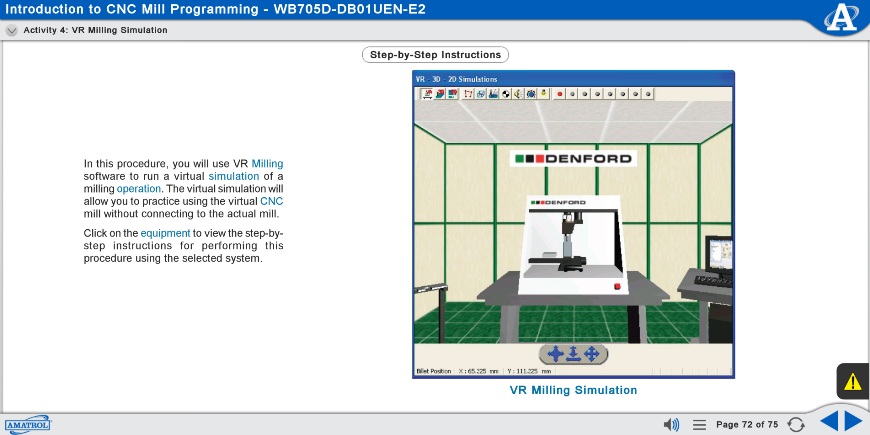 Requires:
Options:
CNC Machine Tools Learning System - Denford Micromill (95-CNC1D)
CNC Machines 1 Learning System - Denford Micromill (96-CNC1D)
Amatrol's CNC Machines 1 eLearning (Denford Micromill) begins by introducing CNC Mill programming by describing the functions and operations of a CNC mill and discussing CNC mill programming, simulation, and safety. In learning basic CNC mill programming, linear interpolation, start-up and shutdown blocks, tooling selection, and locating zero is discussed and skills are applied to move to circular interpolation. Circular interpolation will cover absolute and incremental positioning, circular interpolation, program interpolation, program interpretation, and pausing CNC programs.