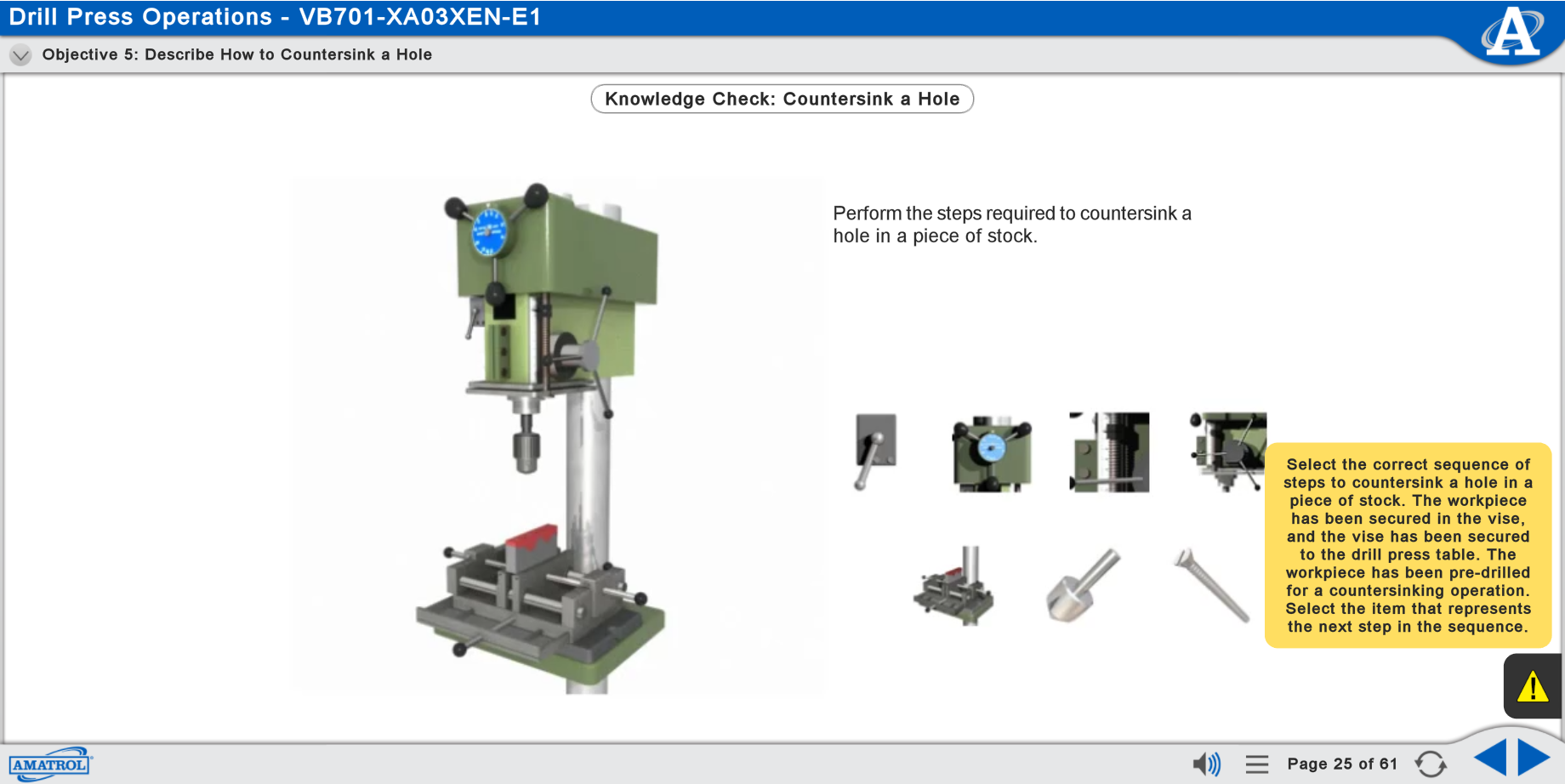 Requires:
Options: 
Machine Tools 1 Learning System (96-MP1)
Amatrol SkillTrace Software (94-ST1)
Amatrol's machine tools multimedia courseware (NB701) introduces machine tools and their use in various  applications, allowing learners to develop skills and knowledge needed to apply the use of power tools in modern industry. It takes learners through key topics and skills in power tools and safety, including how to operate band saws and drill presses. The course teaches skills like using horizontal and vertical band saws to cut stock to specified lengths; using the prick punch, center punch, and ball-peen hammer to prepare holes for drilling; and drilling a pilot hole to prepare a hole for countersinking.