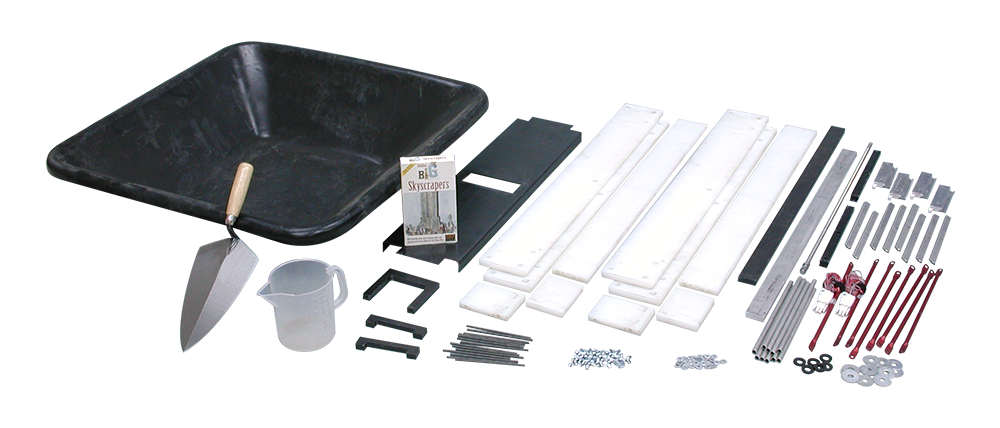 Design of Structures 1 Learning System (94-DOS1)
Amatrol's Design of Structures 2 Learning System (94-DOS2) expands on 94-DOS1 concepts and covers topics like beam deflection, column buckling, concrete, building design, and construction. The 94-DOS2 introduces learners to theoretical principles such as how different types of loads affect a structure and then allows them build a scale model of a four story building frame and test how different stresses act on it. This marriage of theory and hands-on skills reinforce important structural design concepts and show learners how they apply to houses, office buildings, cathedrals, malls, and more.
Among many other components, the 94-DOS2 includes a concrete beam component set that allows learners to mix and set their own concrete beams, then test them for weaknesses. Providing components that allow learners to build and test structural elements while working through the world-class curriculum is one reason that Amatrol is the world's leader in skills-based, interactive technical learning.