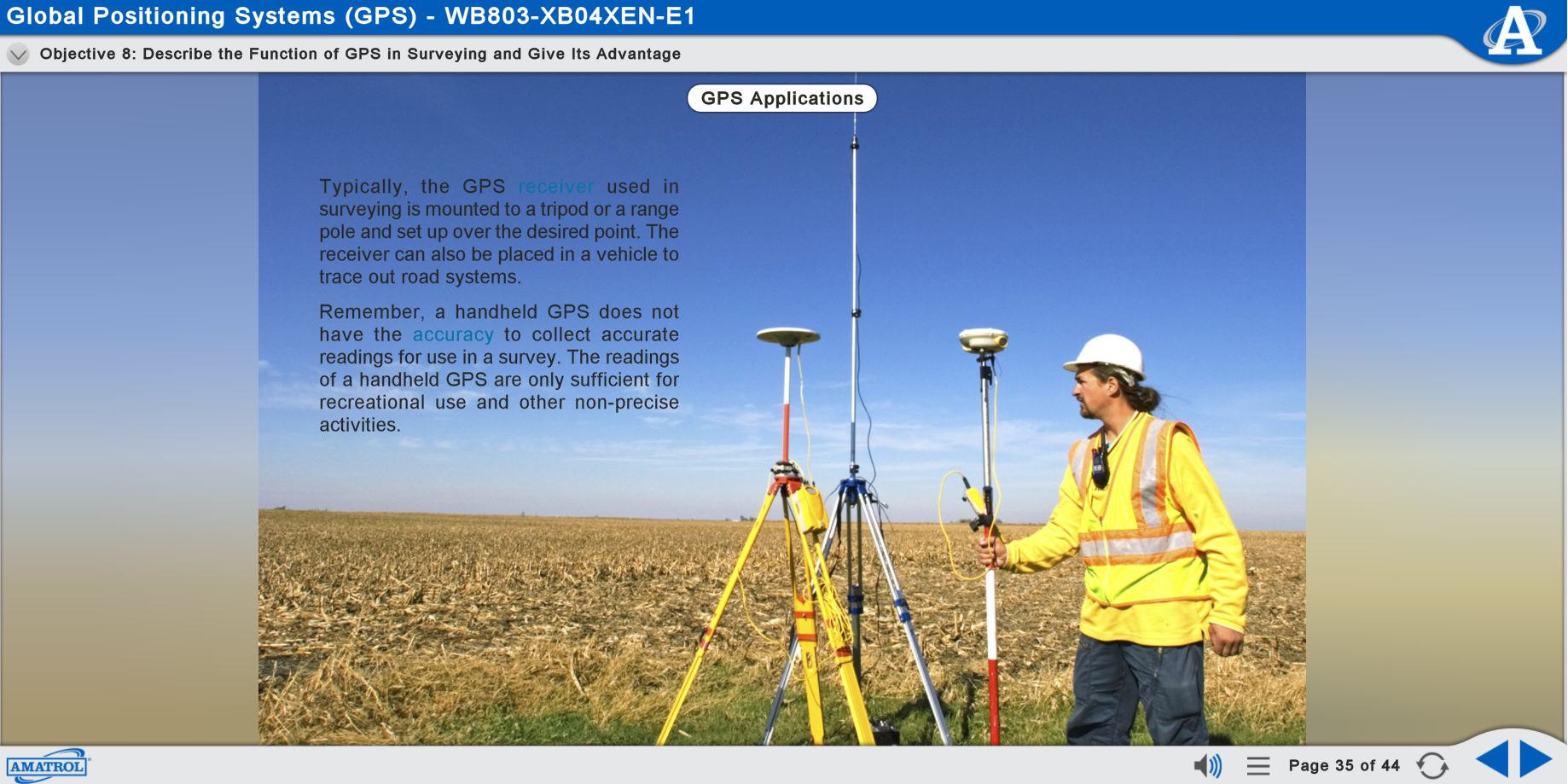 Requires:
Options:
Surveying 1 Learning System (96-SV1)
Amatrol SkillTrace Software (94-ST1)
Because surveying is utilized in so many aspects of industry, the skills taught by Amatrol's surveying eLearning course (MB803) open the doors to careers in various fields, such as manufacturing, transportation, and construction. Amatrol's surveying eLearning course introduces the fundamentals of surveying, which includes focusing on determining the terrestrial or three-dimensional position of points and the distances and angles between them; this signature Amatrol approach to curriculum reinforces both theory and practice, which produces a well-rounded understanding of the topic. After completing this training system, learners will be able to operate surveying and mapping tools, including global positioning systems (GPS) associated with surveying, but will also understand the relevant key concepts.