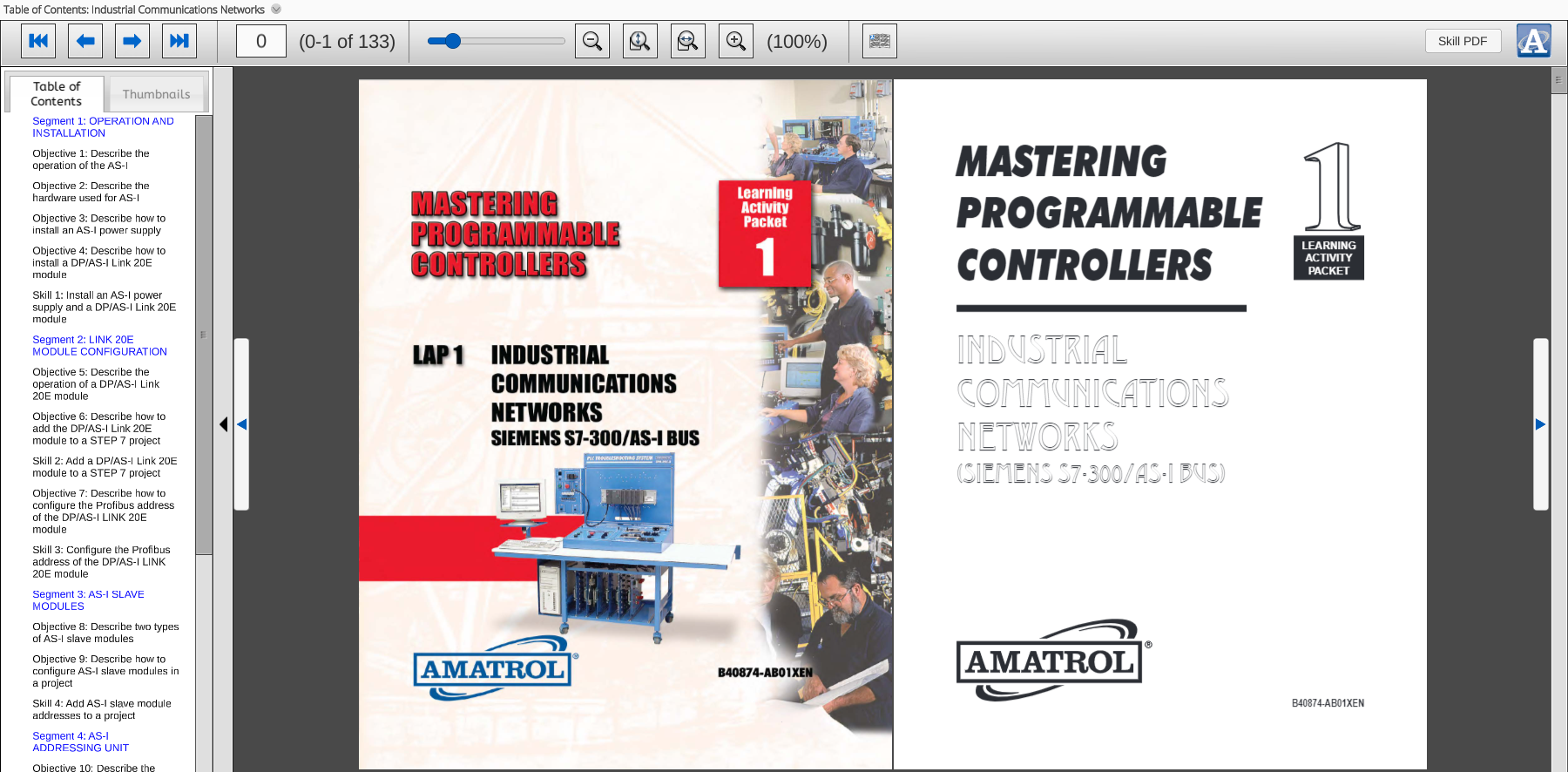 Requires:
Options: 
PLC ASI Bus Learning System - Siemens S7 (89-ASIS7)
Amatrol | 89-ASIS7
PLC ASI Bus Learning System
- Siemens S7
The rapid exchange of data between a manufacturing facility's departments is an integral part of the production process. High-speed networks link sales, purchasing, shipping, production control, and the plant floor. The PLC ASI Bus eBook course (E40874) discusses ASI slave modules, ASI addressing units, an introduction to ASI troubleshooting, and multi-node and power supply troubleshooting.
What is an AS-I?
The Actuator Sensor-Interface (AS-I or ASI) bus is a high-speed, deterministic, field-device network for connecting devices such as limit switches, photoelectric sensors, solenoid valves, and motor starters to a PLC. The PLC processor and AS-I master module are typically installed in a control cabinet. The sensors and actuators connect to the AS-I slave modules on, or near, the machine over the AS-I bus. The PLC processor reads the status of the controls, sensors, and actuators through the AS-I master module rather than using the I/O modules of traditional installations.
As an AS-I master module can connect to a maximum of 62 slave modules. Each slave module can contain up to eight input and eight outputs, allowing up to 992 I/O points on an AS-I bus. Each slave module is assigned a unique AS-I node address. The AS-I node address is typically programmed into each slave module using a handheld programmer during bus installation.