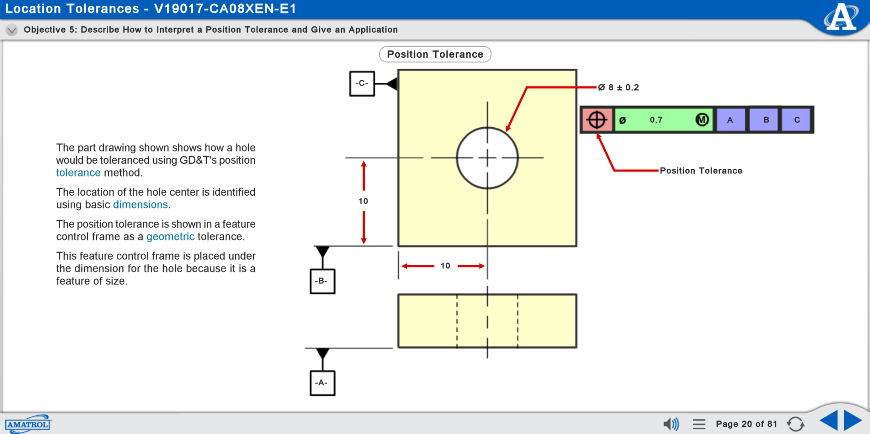 Requires:
Options:
Measurement Tools 3 Learning System (96-MES3)
Amatrol SkillTrace Software (94-ST1)
Amatrol's geometric dimensioning & tolerancing eLearning course (MB727) provides a comprehensive education on general dimensioning & tolerancing (GD&T), which is a system used to describe tolerances for more complex geometric features. Sample topics include: placing a datum feature symbol on a drawing, describing the reasons why GD&T is used, and using position tolerances for the location of multiple features. After giving learners an overview of GD&T, the curriculum focuses on three main areas: location tolerances; orientation tolerances; and form tolerances.