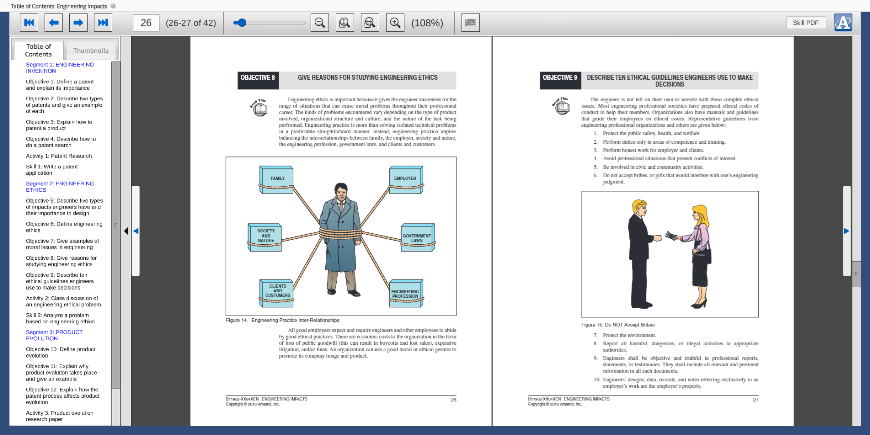 Requires:
Options:
Enterprise Systems 2 Learning System (96-ES2)
The Enterprise Systems 2 eBook (E11902) concept of organizing work groups into teams is an exciting development. Essential Workplace Team-Building Skills Training has energized today's enterprises and played a key role in enabling companies to compete in the highly competitive global economy. Working on teams has enabled people to work more efficiently and effectively. It has also made work a lot more fun and rewarding for many people.
This online course covers many valuable topics including: why teams work; interpersonal skills; successful team characteristics; conducting team meetings; idea generation tools; problem-solving analysis; design analysis concepts; product design analysis; engineering ethics; patenting; and product evolution.