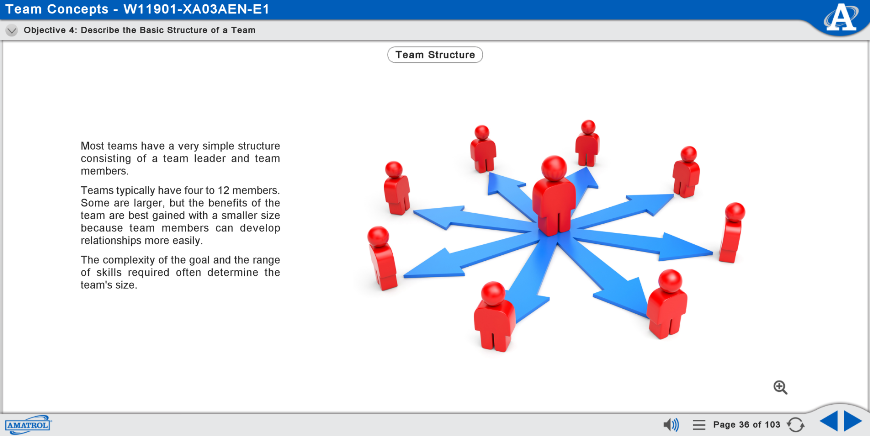 Requires:
Options:
Enterprise Systems 1 Learning System (96-ES1)
Amatrol's Enterprise Systems 1 eLearning course (M11901) lays the foundation for essential workplace skills. Too often, people attempt to contribute to an organization without underpinning skills such as communications, problem solving, working effectively in teams, presenting an idea effectively, and working with others to generate ideas, just to name a few. Using a structured learning approach, Enterprise Systems 1 teaches key skills needed in any organization.
The Essential Workplace Skills Training curriculum begins by discussing the seven sectors of technology and then moves on to fundamental business skills like: successful team characteristics; how to create ideas with a team to solve problems; basic processes used to design products; business presentation components, creation, and outlines; and internet research and executive summaries.