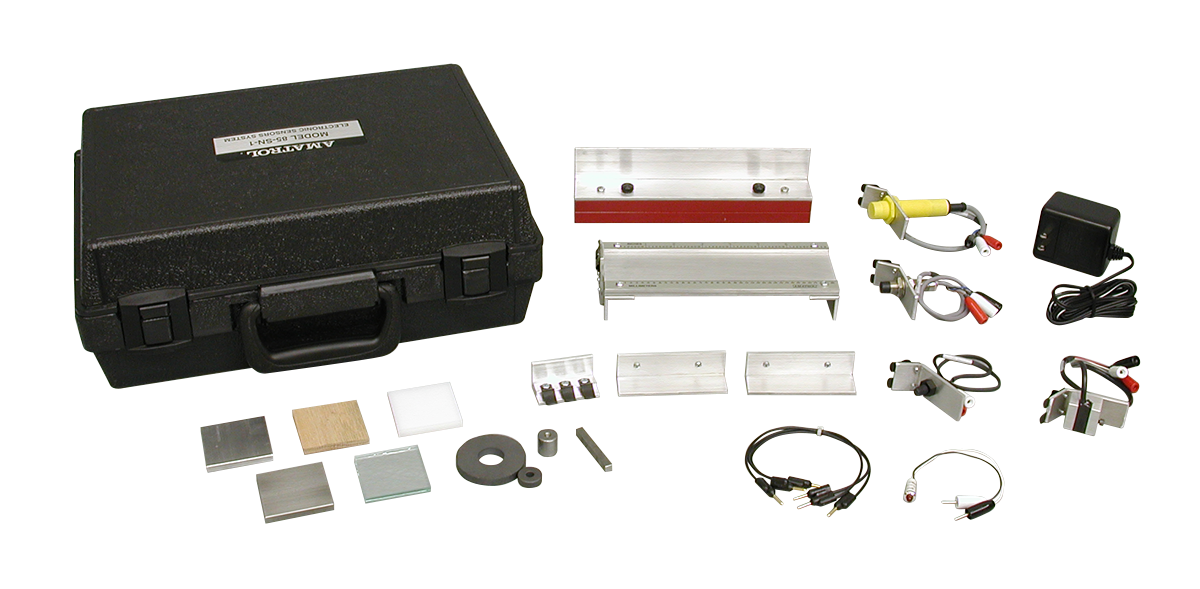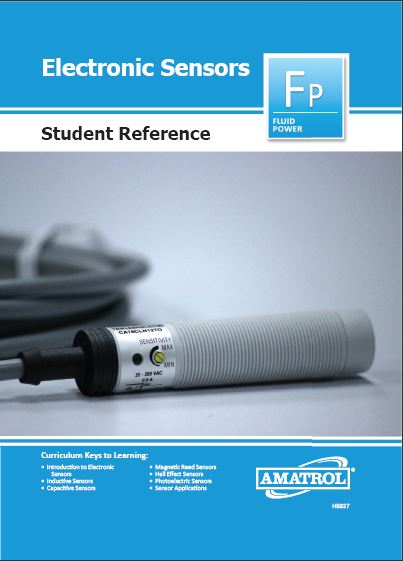 A sample copy of the Electronic Sensors Student Reference Guide is included with the system for your evaluation. Sourced from the Electronic Sensors multimedia curriculum, the Student Reference Guide takes the entire series' technical content contained in the learning objectives and combines them into one perfect-bound book. If you would like to inquire about purchasing additional Student Reference Guides for your program, contact your local Amatrol Representative for more information.
Requirements:
Utilities:
Electricity (120V/60Hz/1 phase)
Recommended:
Mobile Technology Station (82-610)
Amatrol's Electronic Sensors Learning System (85-SN1) is a stand-alone training system that teaches the operation of electronic non-contact sensors and their applications in industry, such as sensing movement, detecting metal versus non-metal, and determining speed. This lightweight, portable industrial sensors training system offers depth and breadth of knowledge and skill-building that far exceeds its physical size.
The sensors training system includes the following components: capacitive proximity sensor, inductive proximity sensor, magnetic reed sensor, and hall-effect sensor. These sensors are used with a variety of test materials to show how each sensor completes industrial tasks. This system requires one of the following Amatrol Learning Systems: Electro-Fluid Power (85-EF), Electro-Hydraulics (85-EH), or Electro-Pneumatics (85-EP). Combined with Amatrol's world-class curriculum, this innovative product provides learners with a thorough understanding of electronic sensors and their applications.