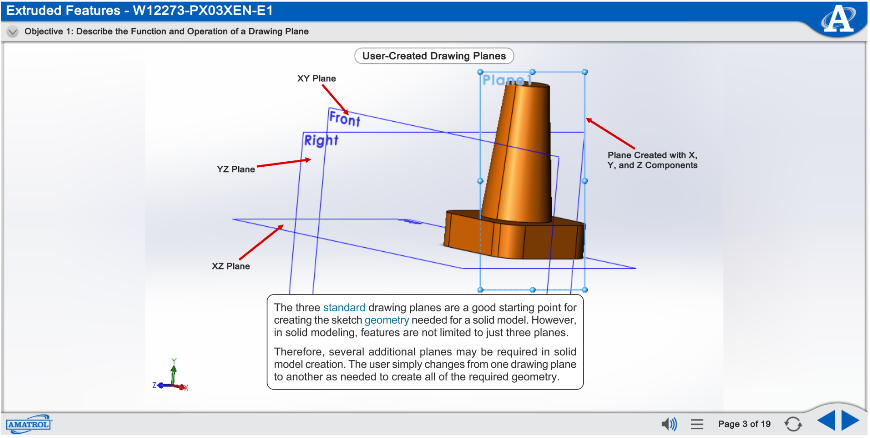 A Student Reference Guide sourced from the system's interactive eLearning includes the entire series' technical content from the learning objectives.
Requires:
Available exclusively to secondary and post-secondary educational organizations
One PC per student (see Computer Requirements)
Options:
Mobile Technology Workstation (82-610)
Amatrol's Computer Aided Design (CAD) 1 – SolidWorks learning system introduces solid modeling by describing the function of solid modeling software and the features of solid modeling. Solid model creation is taught by having the learner use sketch commands and tools to create a sketch and extruded boss/base features to create a solid model. Solid model features such as drawing planes; extruding cut features, fillets and chamfers; and revolved features are explored. Also included are topics such as multi-view drawings, dimensioning, and title blocks.