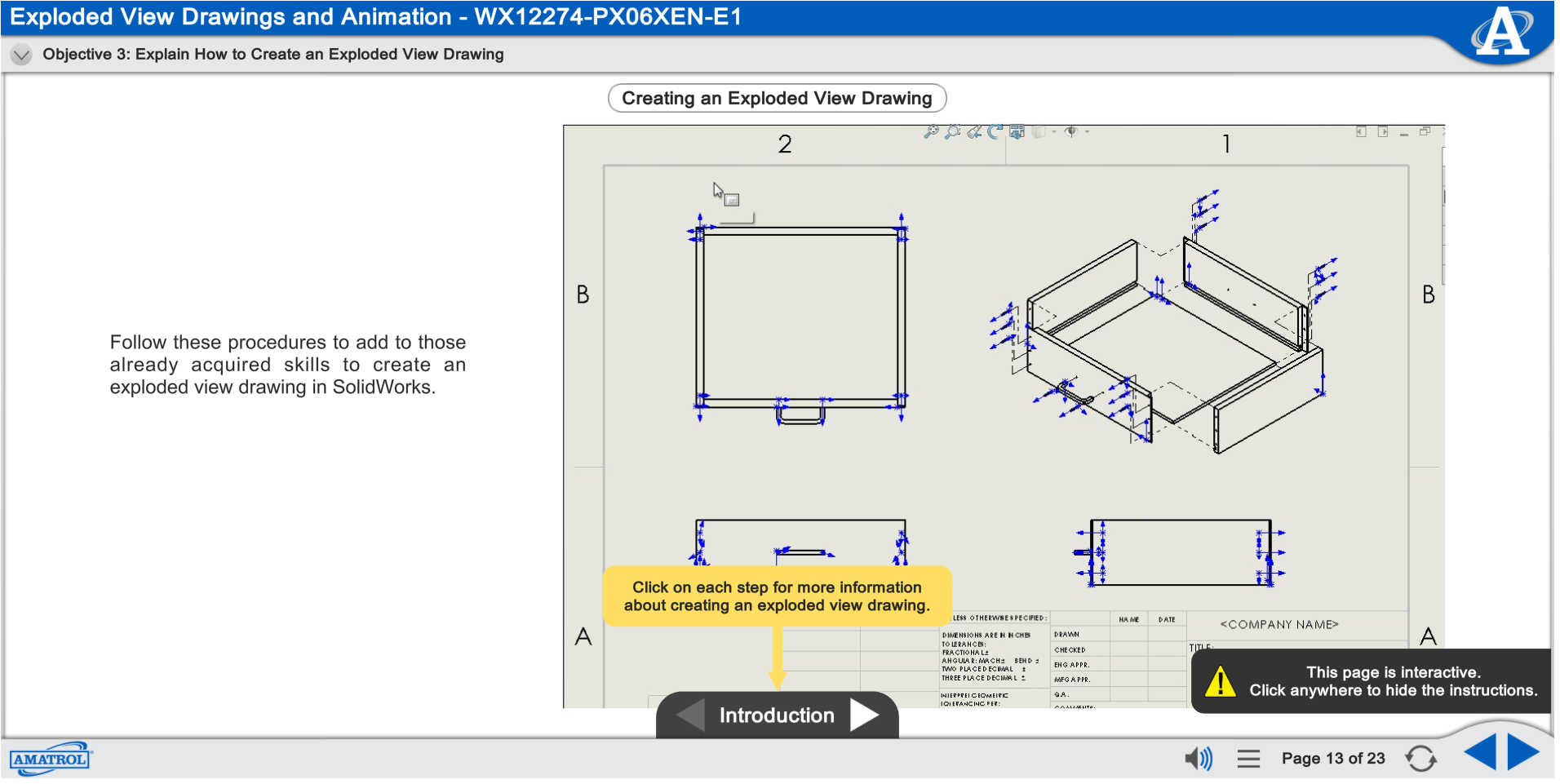 A Student Reference Guide sourced from the system's interactive eLearning includes the entire series' technical content from the learning objectives.
Requires:
Available exclusively to secondary and post-secondary educational organizations
Computer Aided Design 1 Learning System (96-CAD1B)
Computer (see Computer Requirements)
Amatrol's Computer Aided Design 2 (SolidWorks 2016) learning system introduces 3D assemblies by describing the function of a 3D assembly, how to create a 3D assembly, how to fix and float components, standard mates and component manipulation, and smart-mates and mate editing. Also discussed is advanced mates, which defines advanced mates and exploded views and gives learners the fundamentals to design a 3D assembly using advanced mates, create an exploded view of an assembly, and create an exploded view drawing from a 3D assembly. Also introduced is SolidWorks Animations which covers exploded assembly animation, assembly motion automated tools, and assembly motion timeline manual tool.