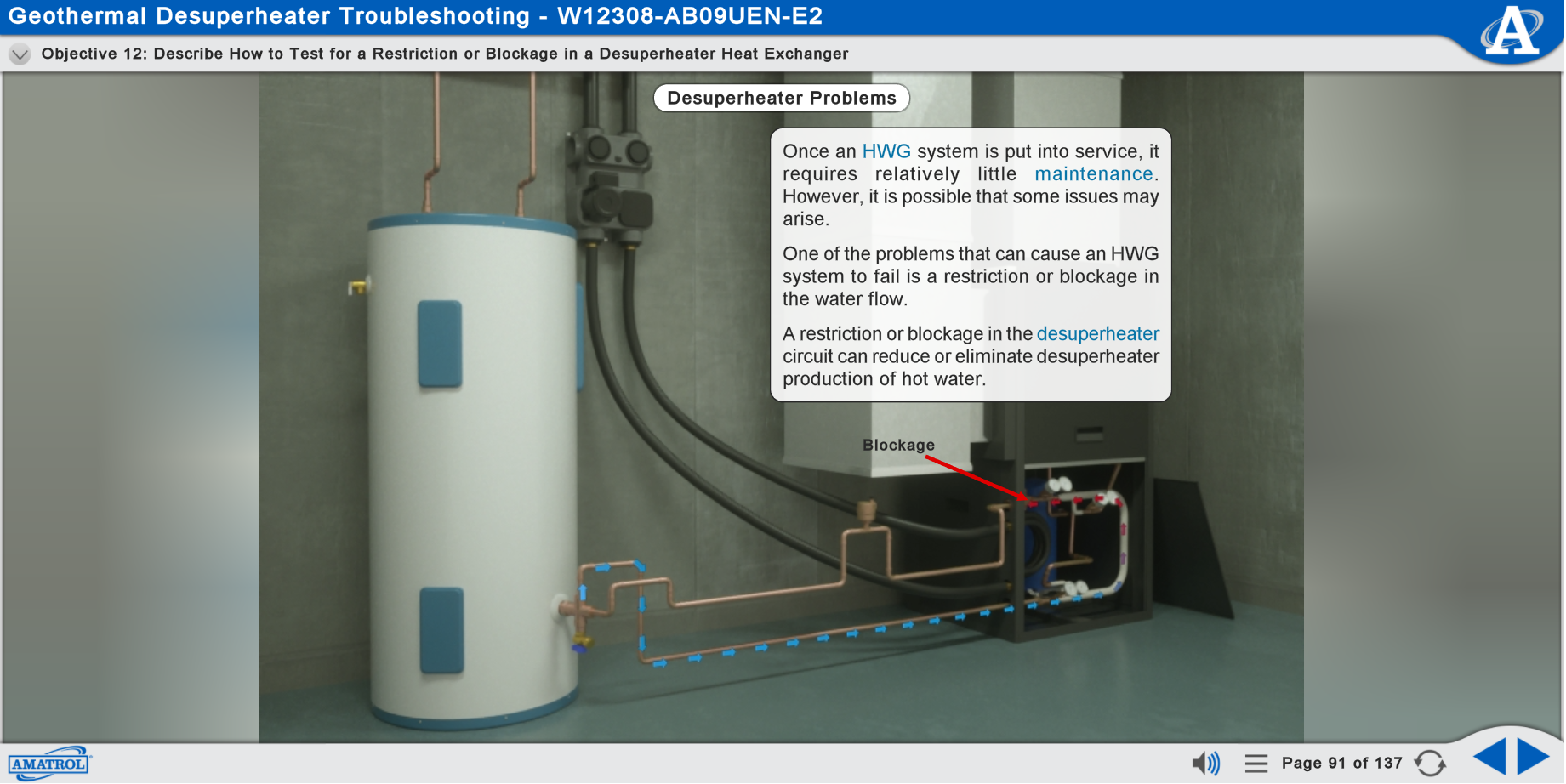 Requires:
Options:
Geothermal Troubleshooting Learning System with Desuperheater (950-GEO2D)
Amatrol SkillTrace Software (94-ST1)
Geothermal Troubleshooting with Desuperheater (950-GEO2D)
Amatrol's Geothermal Troubleshooting with Desuperheater eLearning course (M12308) teaches troubleshooting skills used to analyze and diagnose problems in geothermal systems with a desuperheater. Learners will troubleshoot electrical, mechanical, and fluid-based faults to become effective real-world experts on residential and commercial geothermal systems. In addition to troubleshooting, the interactive multimedia curriculum and hands-on skills will teach startup, operation, shutdown, and maintenance of a geothermal system.