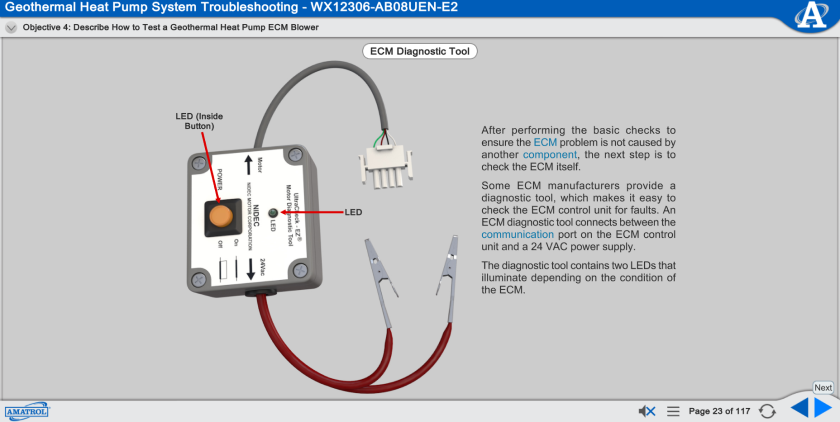 Requires:
Utilities: Electricity (120 VAC/60 Hz/1 phase)
Dimensions: 30" W x 40" H x 48" L
Amatrol's Geothermal Troubleshooting renewable energy training course moves from an introduction about geothermal energy to overall system performance evaluation including troubleshooting skills. Learners begin with an introduction to geothermal heat pump systems and move rapidly into the concepts and components that make a geothermal system operate; these include closed-loop circuits, compressors, closed-loop circuits, compressors, condensers, evaporators, metering devices, refrigerants, and more. This online course also includes topics on component troubleshooting and system troubleshooting.