When separating from the U.S. military, a primary factor in a soldier's successful transition back to civilian life is stability. This stability can come from multiple places, such as having supportive friends and family and a place to live once their service is over, but ultimately, a key component to establishing this stability is finding a new career.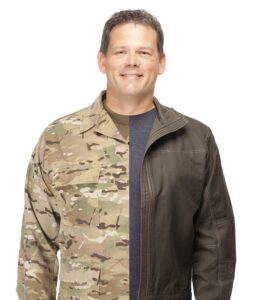 Regardless of a soldier's length of service, re-entering the civilian career field may prove difficult or, at least, seem daunting. Separating soldiers have gained valuable experience and skills, such as teamwork and leadership, but it may not seem obvious where they can best apply these skills outside of the military right away. This is where Operation Next can help bridge this gap and provide guidance in making this transition as smooth as possible.
Operation Next is a program developed by LIFT and backed by the U.S. Department of Defense. It seeks to help separating soldiers prepare for their return to civilian life by offering training in multiple high-demand advanced manufacturing careers. Separating soldiers that complete the program will be well-equipped to pursue their choice of manufacturing career.
Benefits of Operation Next
Operation Next can open up a variety of opportunities for separating soldiers and their families. The most prominent benefits of the program are explained in more detail below.
Promising Employment Outlook
Manufacturing is a crucial part of our world today, and large job growth is expected over the next decade. It is projected that by 2028, there will be a need for nearly 2 million additional manufacturing workers. Potential open manufacturing positions across all sectors are expected to total 2.4 million by that same year.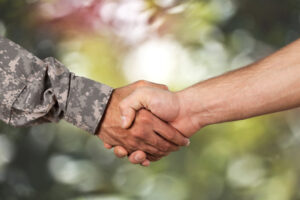 Transferrable Skills & Certifications
The training offered through Operation Next teaches a variety of skills that are transferrable across the many sectors of manufacturing, allowing for growth and flexibility in career direction after program completion. Additionally, several NIMS credentials, which are nationally recognized, can be gained through Operation Next. Those who pursue the program's path to become a robotics technician will also be prepared for some SACA certifications. Such credentials are helpful for marketing a person's skills to potential employers and make them stand out in the candidate pool.
Convenient Hybrid Training
Operation Next is a self-directed hybrid program that can easily work around a separating soldier's schedule during the last six months of their service while they are considered in transition. A virtual self-assessment allows soldiers to receive credit for skills they already possess, which accelerates the program. The first portion of the training is done through eLearning and virtual simulations that can be accessed anytime and anywhere to accommodate different schedules. When they are ready for hands-on learning, the soldiers can schedule time with the physical training equipment at a participating local college's on-campus lab.
Real-World Connections
In places where Operation Next is available, the program partners with regional manufacturers to offer participants real-world opportunities. Soldiers can meet with real local employers, tour their facilities, and even become involved in job-shadow or mentorship opportunities.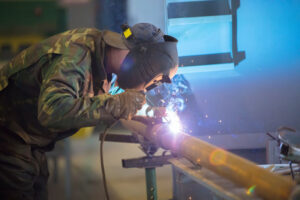 Multiple Training Paths
Participants in the program can choose between four different comprehensive training paths, which allows for soldiers to specialize in certain areas of manufacturing. These paths include:
Expanding Availability
In 2017, Operation Next's pilot program consisted of 101 participants in Fort Campbell, KY. Since then, the program has been implemented at military bases across the country and currently helps about 200,000 soldiers transition per year. The program already services soldiers in ten states, and more program branches are set to open soon in Montana and Puerto Rico.
Eligible Participants
The program is currently offered in locations that encompass the U.S. Army, Air Force, Marine Corps, Navy, National Guard, and Reserve. Separating military personnel from these branches, as well as their spouses, are eligible to participate in Operation Next training.
Amatrol's Partnership
Amatrol partners with Operation Next as the primary provider of the program's eLearning curriculum. Three of the four training paths use Amatrol's comprehensive and engaging eLearning to guide learners through the principles of their chosen subject.
Lessons are broken down into modules, which are small chunks of curriculum that can be completed at the student's own pace in their spare time. The modules include many animations, videos, 3D models, voice-overs, and interactive elements, such as virtual simulators, to help engage learners.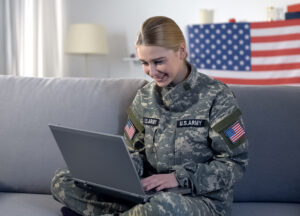 Students in the program can also gauge their understanding by completing lesson pre-quizzes, self-reviews, and post-quizzes. For the welding training path, Amatrol also hosts a third-party's eLearning through the Amatrol LMS, or Learning Management System.
In addition to eLearning, Amatrol equipment is used for the hands-on portion of training for both the Industrial Technology Maintenance Mechanic and Robotics Technician paths. Amatrol learning systems use real-world industrial components for the most realistic and accurate hands-on learning. The trainers range in skill level from basics to advanced in most industrial sectors, including Smart Factory topics.
Want to Learn More?
Want to learn more about how Amatrol's eLearning and learning systems can help boost your training program? Contact us to connect with an Amatrol representative.