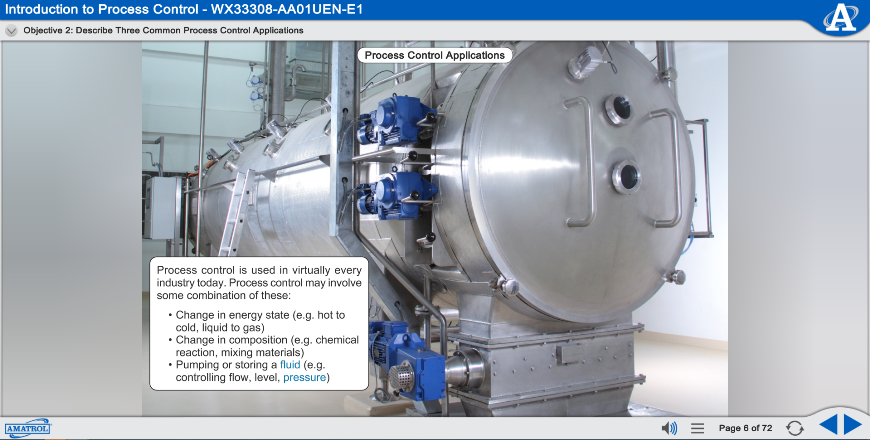 Requirements:
Referenced Equipment:
Pressure Process Control Learning System (T5555)
Amatrol's Pressure Process Control interactive multimedia introduces how to control liquid level and tank pressure simultaneously using a human machine interface (HMI), programmable automation controller (PAC), and variable frequency drive (VFD). This knowledge will prepare learners for real-world industrial fields such as pharmaceutical, bio-technology, and power generation. Major topics include process control concepts, piping and instrumentation diagrams, final control elements, pressure measurement, HMI panel operation, process system alarms, performance concepts, and open- and closed-loop tuning.