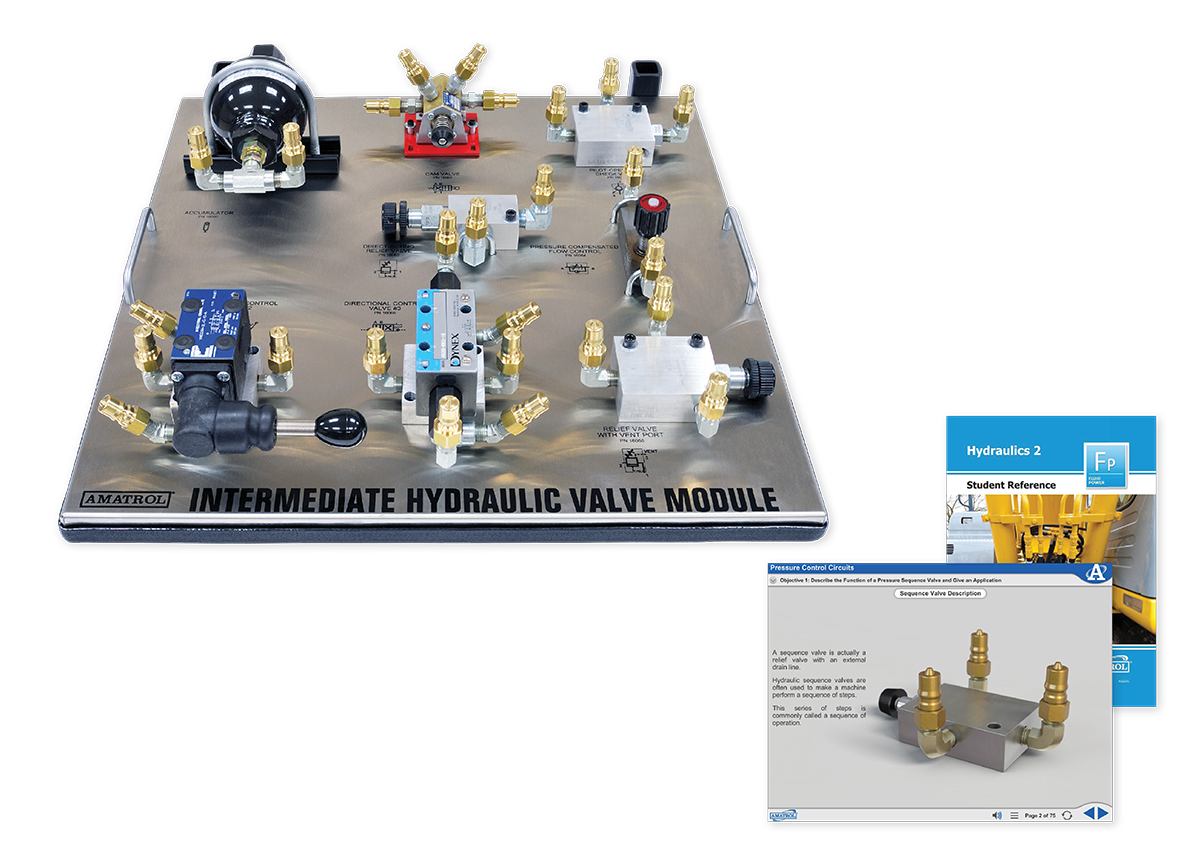 Minimum system requirements to run Amatrol's multimedia locally on a PC:
2.2 GHz Processor
8 GB RAM
100 GB free hard drive space
64-Bit Windows Operating System
Sound card (or onboard sound)
Video card (or onboard video) capable of 800×600 resolution with 24-bit color
Harmon's Adobe Air (for specific titles only)
CD-ROM drive for software installation if client is to be stand-alone or internet connection to use online installer for software installation
Network capability if curriculum is to be on a server. Wireless Networks: 8 Mbps per connected PC (i.e. a 56 Mbps wireless network should service no more than 7 PCs)
Amatrol eLearning Requirements – Requirements for Amatrol's eLearning are different from the requirements for locally installed software.
**Important to note:
Windows 7 No Longer Supported
Effective November 8, 2019, Amatrol will no longer offer support for Windows 7 in light of Microsoft ending support for that version of Windows.
Authorware Incompatible with New Flash Player Version 19.0.0185
As of September 21st, 2015, Flash released version 19.0.0185 of the Flash Player, which is incompatible with Authorware that was used in previous versions of Amatrol's multimedia.  If your multimedia uses the Authorware theme, verify that your Flash Player browser plugin has not been updated beyond version 18.0.0.232 for proper operation.
The Hydraulics 1 Learning System (96-HYD1) introduces industry-relevant hydraulic skills while showing how they apply to fundamental hydraulic principles, such as pressure and flow; this signature Amatrol approach to curriculum reinforces both theory and practice to produce a well-rounded understanding of the topic. As an example, after completing this learning system, learners will not only understand concepts like flow rate versus cylinder speed and pressure versus cylinder force, but also be able to operate, install, design, and troubleshoot basic hydraulic circuits for various applications.
The 96-HYD1 includes gauges, manifolds, cylinders, valves (relief/sequence, pressure reducing, check, directional control), flow meter, and hydraulic motor, as well as a 500 psi hydraulic power unit, manifold set with shutoff valve, and an Amatrol workbench. These components are all industrial quality not only to ensure durability, but also to help learners become better prepared for what they will encounter on the job. All Amatrol products are made from top-notch materials and carefully crafted (hand-welded and painted) to create tough, attractive, well designed learning systems that will facilitate learning for years.