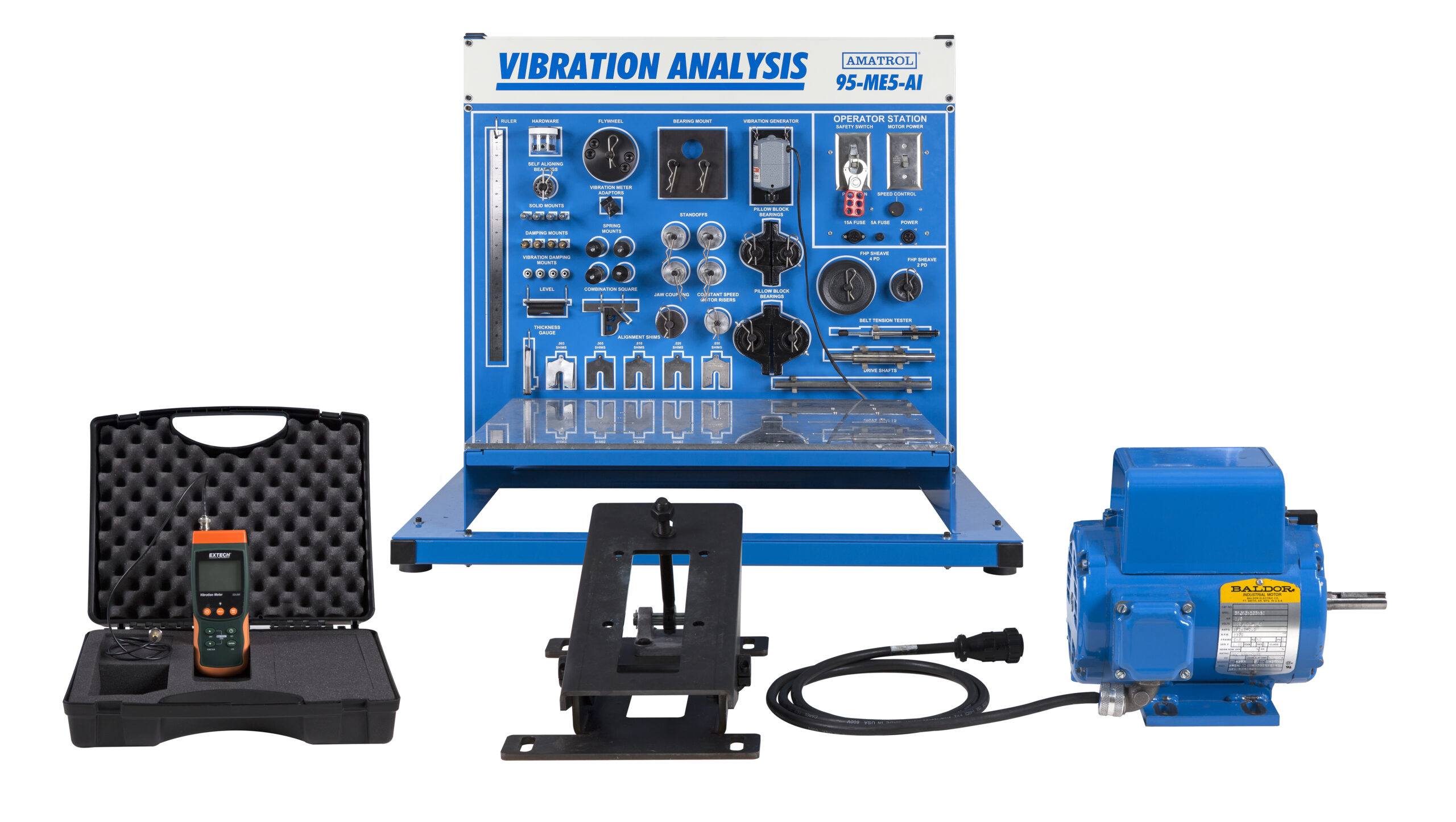 Requires:
Hand Tool Package (41218)

Photo Tachometer (18414)
Utilities:
Electrical (120V/60Hz/1ph)
Options:
Predictive Maintenance Vibration Analysis eBook Curriculum (E18135)
Mobile Technology Workstation (82-610)
Amatrol's Predictive Maintenance Vibration Analysis Learning System (95-ME5AI) teaches how to use vibration analysis to determine when to perform maintenance of power transmission components. Vibration analysis is one of the key techniques used in the field of predictive maintenance to determine when to service one or more of a machine's components, either making a replacement or adjustment, before a failure actually occurs. Learners will practice industry-relevant skills including how to use a vibration meter to take a vibration measurement, how and where to take measurements on various types of power transmission systems, how to analyze the results, and how to minimize vibration.